Chicago is never lacking outstanding theatre, whether epic Broadway shows, engrossing dramas or bold fringe offerings. BroadwayWorld is rounding up our top recommended theatre every month. June 2023's top picks include Damn Yankees, West Side Story and more!
Damn Yankees
The Marriott Theatre - April 12, 2023 through June 04, 2023
Of the many shady trades in baseball history, none have equaled the dark brilliance of the offer in DAMN YANKEES, the devilishly clever musical comedy about America's favorite pastime. Based on the novel, "The Year the Yankees Lost the Pennant," middle-aged baseball fanatic Joe Boyd trades his soul to the Devil, for a chance to lead his favorite team to victory in the pennant race against the New York Yankees. This Broadway mega-hit and winner of seven Tony Awards, including Best Musical, hits it out of the park!
For tickets: click here.

Big River: The Adventures of Huckleberry Finn
Mercury Theater Chicago - April 21, 2023 through June 11, 2023
Twain's timeless classic sweeps audiences down the mighty Mississippi as the irrepressible Huck Finn helps his friend Jim escape from slavery to freedom at the mouth of the Ohio River. Their adventures along the way are hilarious, suspenseful, and heartwarming, bringing to life everyone's favorite characters from the novel: the Widow Douglas and her stern sister, Miss Watson; the uproarious King and Duke, who may or may not be as harmless as they seem; Huck's partner in crime, Tom Sawyer, and their rowdy gang of pals; Huck's drunken father, the sinister Pap Finn; the lovely Mary Jane Wilkes, and Mary Jane's trusting family. Propelled by an award-winning score from Roger Miller, the king of country music, this jaunty journey provides a brilliantly theatrical celebration of pure Americana.
For tickets: click here.
Tango
Pride Arts - May 11, 2023 through June 11, 2023
Gay Londoners Kenneth and Liam and their son Jayden relocate to Singapore to spend time with Kenneth's ailing dad. It's not a happy situation. Kenneth has a dark hate-hate relationship with Singapore, and the city's tetchy policies around homosexuality present towering administrative hurdles. Then, a homophobic encounter with an elderly waitress launches the family into a social media war between ideological factions. Meanwhile, Poh Lin, the waitress, is caught in the same storm, and weathers it with her closeted nephew, Benmin.
For tickets: click here.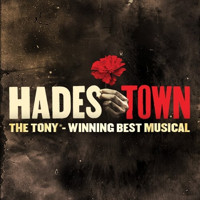 Hadestown
CIBC Theatre - June 20, 2023 through June 25, 2023
HADESTOWN, winner of eight 2019 Tony Awards® including Best New Musical and the 2020 Grammy® Award for Best Musical Theater Album, is an acclaimed new show from celebrated singer-songwriter Anaïs Mitchell and innovative director Rachel Chavkin (Natasha, Pierre & The Great Comet of 1812). Following two intertwining love stories — that of young dreamers Orpheus and Eurydice, and that of King Hades and his wife Persephone — HADESTOWN invites audiences on a hell-raising journey to the underworld and back. Mitchell's beguiling melodies and Chavkin's poetic imagination pit industry against nature, doubt against faith, and fear against love. Performed by a vibrant ensemble of actors, dancers, and singers, HADESTOWN is a haunting and hopeful theatrical experience that grabs you and never lets go.
For tickets: click here.
West Side Story
Lyric Opera Of Chicago - June 02, 2023 through June 25, 2023
Leonard Bernstein's music and Stephen Sondheim's lyrics transplant Romeo and Juliet to the backstreets of New York City in this timeless Broadway musical masterpiece. Tony and Maria are wide-eyed teenagers from two communities in conflict, who fall in love. As their friends and family battle with one another, Tony and Maria long for "a place for us...somewhere." Their songs illuminate every scene and permeate our culture, from the romance of "Maria" and "Tonight" to the exuberance of "America" and the humor of "Gee, Officer Krupke." Add to that the bold, sexy, iconic choreography of Jerome Robbins that smolders and sizzles with energy, and you have a timeless musical theater experience you'll never forget.
For tickets: click here.
---
Looking to include your shows? Submit them to our listings here.