Chicago is never lacking outstanding theatre, whether epic Broadway shows, engrossing dramas or bold fringe offerings. BroadwayWorld is rounding up our top recommended theatre every month.
The Sound of Music
Paramount Theatre - November 09, 2022 through January 08, 2023
When carefree nun-in-training Maria is sent by her convent to be the governess of seven children, she finds herself unexpectedly questioning her choices in life and falling in love with the children's stern father, all the while the events of World War II play out in the background. One of the most beloved musicals of all time and a holiday favorite, The Sound of Music has enchanted audiences for more than 50 years. Experience it for the first time or all over again at Paramount Theatre, where our lobby will be decked out in Christmas decorations, including a two-story Christmas tree.
For tickets: click here.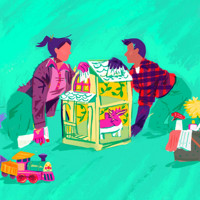 The Cleanup
Athenaeum Center - October 13, 2022 through November 19, 2022
Prop Thtr PresentsThe Cleanup by Hallie Palladino Directed by Jen Poulin. Seeking community post-quarantine, Nicole joins the toy cleaning committee at The Learning Co-Op where toddler parents covertly socialize under a halo of sanitation. There she meets Logan, a swoon-worthy superdad. To get closer she becomes the schools star volunteer causing Julie and Ryan, TLCs burnt-out founders, to tap her as their replacement. A tale of love, friendship, and the messes we make in their pursuit. Cast: Lucy Carapetyan, Lynnette Li, Brandon Rivera, Chad Patterson
For tickets: click here.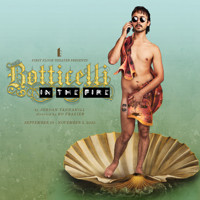 Botticelli in the Fire
The Den Theatre - September 22, 2022 through November 05, 2022
Playboy Sandro Botticelli has it all: talent, fame, good looks. He also has the ear and the wife of Lorenzo de Medici, as well as the Renaissances hottest young apprentice, Leonardo Da Vinci. But while at work on his breakthrough commission, The Birth of Venus, Botticellis devotion to pleasure and beauty is put to the ultimate test. As the plague sweeps through the city, the charismatic friar Savonarola starts to stoke the fires of dissent against the liberal elite. Botticelli finds the life he knows breaking terrifyingly apart, forcing him to choose between love and survival. Jordan Tannahills hot-blooded queering of Renaissance Italy questions the value of art at the collapse of society.
For tickets: click here.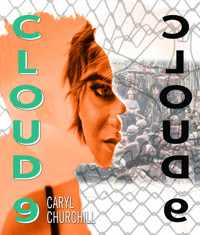 Cloud 9
Center for Performing Arts Governors State University - November 03, 2022 through November 06, 2022
Cloud 9 is a satirical commentary of the British Empire and its rigid perspectives on gender roles and sexuality. The first act follows Clive, a colonial administrator, and his family as they try to contain the British colonies in Africa during the Victorian era. The second act follows the surviving characters in London, 1980. Between the acts, the characters have only aged 25 years and have been freed from their sexual repression, as well as from the Empire.In Cloud 9, adults play children; men and women play opposite genders; and a white man plays a black man. With its inventive casting and Churchills biting analysis of social structures, Cloud 9 is an intelligent and comedic show that will challenge yesterday and todays society.
For tickets: click here.
Three Antarcticas
Watts Theater - October 28, 2022 through November 06, 2022
A discovery expedition. A scientific study. A destination wedding. This decade-spanning tale explores the dynamic between Antarctica, the legacy of its first human inhabitants, and the progressive impact of climate change.
For tickets: click here.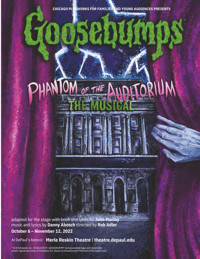 Goosebumps The Musical: Phantom of the Auditorium
Merle Reskin Theater - October 08, 2022 through November 12, 2022
Woods Mill Middle School has just started rehearsals for their spooky fall play, The Phantom, but all is not as it seems when a secretive figure tries to prevent the students from performing. It's up to the show's stars to uncover the mystery and stop the sabotage before it's too late!
For tickets: click here.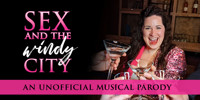 Sex and the Windy City: An Unofficial Musical Parody
iO Theater - November 04, 2022 through November 18, 2022
Sex and the City fans and Chicagoans alike will fall head over Manolo Blahnik heels for this musical parody of the famed HBO show. Carrie Bradshaw and friends encounter a literal rude awakening when they find themselves transported from their beloved New York to the Windy City. As the core four try to make sense of their surroundings, they learn there's a lot to love about the Midwest, and it might be just the right time to give Chic-ago a go.
For tickets: click here.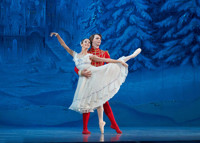 The Nutcracker
Center for Performing Arts Governors State University - November 19, 2022 through November 19, 2022
Tis the season for making special memories with your family! Whether youre a kid or a kid at heart, The Nutcracker will fill you with the holiday spirit. Starring the acclaimed State Ballet Theatre of Ukraine, this treasured fairytale follows a young girls journey through a fantasy world of fairies, princes, and an army of mice. Tchaikovskys beloved score is full of instantly recognizable holiday music, including Waltz of the Flowers, Dance of the Sugar Plum Fairy, Waltz of the Snowflakes, and more.With a company of over 55 dancers, the State Ballet Theatre of Ukraine have drawn critical acclaim in performances throughout Europe, India, and Africa. The State Ballet Theater of Ukraines The Nutcracker is sure to make some magical memories this holiday season!
For tickets: click here.
Julius Caesar
Invictus Theatre - October 20, 2022 through November 20, 2022
When Caesars military prowess and mass popularity put absolute power within his reach, political rivals conspire to assassinate him before he can become Emperor. Through demagoguery, they turn public opinion to their favor. Shakespeares tragedy is filled with both action and ideas and will be performed in modern dress in Invictuss intimate storefront Reginald Vaughn Theater.
For tickets: click here.
Wicked
James M. Nederlander Theatre - September 28, 2022 through December 04, 2022
WICKED, the Broadway sensation, looks at what happened in the Land of Ozbut from a different angle. Long before Dorothy arrives, there is another young woman, born with emerald-green skinsmart, fiery, misunderstood, and possessing an extraordinary talent. When she meets a bubbly blonde who is exceptionally popular, their initial rivalry turns into the unlikeliest of friendshipsuntil the world decides to call one good, and the other one wicked.From the first electrifying note to the final breathtaking moment, WICKEDthe untold true story of the Witches of Oztransfixes audiences with its wildly inventive story that USA Today cheers is a complete triumph! An original musical that will make you laugh, cry, and think.
For tickets: click here.
---
Looking to include your shows? Submit them to our listings here.