Orlando is never lacking outstanding theatre, whether epic Broadway shows, engrossing dramas or bold fringe offerings. BroadwayWorld is rounding up our top recommended theatre every month. Our top picks for May 2023 include The Secret Garden and more!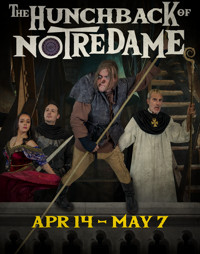 The Hunchback of Notre Dame
Athens Theatre - April 14, 2023 through May 07, 2023
Based Victor Hugos classic novel and the lyrical songs from Disneys film, the bold and dramatic theatrics, combined with the music's orchestral and choral power, promise to transport audiences back to fifteenth century Paris and inside the walls of the worlds most famous cathedral. This powerful and timeless tale of love and heroism coming in the least expected forms will have audiences mesmerized by the magic of this truly unforgettable musical.
In Association with Music Theatre International (MTI)
Book by Peter Parnell, Lyrics by Stephen Schwartz, Music by Alan Menken. Based on the novel by Victor Hugo and songs from the Disney Film
For tickets: click here.
The Secret Garden
Central Florida Vocal Arts - May 05, 2023 through May 07, 2023
This spring, Central Florida Vocal Arts brings to the stage at the Dr. Phillips Center The Secret Garden, directed by Eric Pinder. This enchanting classic of children's literature is reimagined in brilliant musical style by composer Lucy Simon and Marsha Norman, the Pulitzer Prize-winning playwright of 'Night Mother. Orphaned in India, 11-year-old Mary Lennox returns to Yorkshire to live with her embittered, reclusive uncle Archibald and his disabled son Colin. The estate's many wonders include a magic garden which beckons the children with haunting melodies and the "Dreamers," spirits from Mary's past who guide her through her new life, dramatizing The Secret Garden's compelling tale of forgiveness and renewal.
For tickets: click here.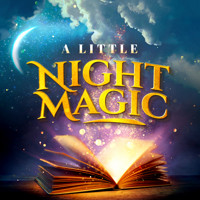 A Little Night Magic
CFCArts Black Box Theatre - May 06, 2023 through May 07, 2023
A Little Night Magic is a show filled with stories and songs about magic, both real and fictional throughout history. This mixed media showcase will offer all students a chance to shine through singing, dancing, and acting in both short films and live performances!
CFCArts' UpBeat! Theatre Troupe is a performance group for youth and young adult exceptional learners. UpBeat! produces multiple performances each year, including both plays and musicals. UpBeat! is open to actors with a variety of exceptionalities, including but not limited to autism, Down syndrome, and ADHD.
For tickets: click here.
Spring Awakening
Theater West End - April 14, 2023 through May 07, 2023
The winner of eight Tony Awards, including Best Musical, told by Duncan Sheik and Steven Sater through what Entertainment Weekly called, "the most gorgeous Broadway score this decade," Spring Awakening explores the journey from adolescence to adulthood with a poignancy and passion that is illuminating and unforgettable. The landmark musical is an electrifying fusion of morality, sexuality and rock and roll that is exhilarating audiences across the nation like no other musical in years.
For tickets: click here.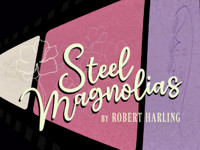 Steel Magnolias
Osceola Arts - April 21, 2023 through May 07, 2023
Truvys Louisiana beauty salon is the place to gossip and get your hair done. Every Saturday, town staples Ouiser, Miss Clairee, MLynn and Shelby fill the salon with the sounds of hilarious banter, amusing rumors and unsolicited advice. When a tragic death occurs, the ladies come together and find strength, love and support in one another.
For tickets: click here.
Urinetown the Musical
Theatre South Playhouse - April 27, 2023 through May 07, 2023
The Musical is a satirical comedy musical that premiered in 2001, with music by Mark Hollmann, lyrics by Hollmann and Greg Kotis, and book by Kotis. It satirizes the legal system, capitalism, social irresponsibility, populism, bureaucracy, corporate mismanagement, and municipal politics. The show also parodies musicals such as The Threepenny Opera, The Cradle Will Rock and Les Misérables, and the Broadway musical itself as a form.
For tickets: click here.
The Crazy Quilt Club
Breakthrough Theatre Company - April 28, 2023 through May 08, 2023
Veronica Blather is a sweet little old lady who spends most of her time knitting and solving murders, most of which occur whenever she shows up. Understandably she has a problem finding a place to live. When her niece invites her to stay at a retirement home for old knitters, it seems ideal - until one of its members dies from drinking poisoned punch. Who did it? Was it Matilda, the president of the Crazy Quilt Club, or Lydia, who likes to die on Tuesdays? Could it be Clara, who's a compulsive liar, or the wisecracking Sarafina who doesn't trust anybody and carries a rifle just to be sure? Clues drop as fast as corpses and dialogue races along at breakneck speed to keeps the audience in stitches till the last minute.
For tickets: click here.
---
Looking to include your shows? Submit them to our listings here.