Atlanta is never lacking outstanding theatre, whether epic Broadway shows, engrossing dramas or bold fringe offerings. BroadwayWorld is rounding up our top recommended theatre every month. Our top picks for June 2023 include The Preacher's Wife, Hairspray, and more!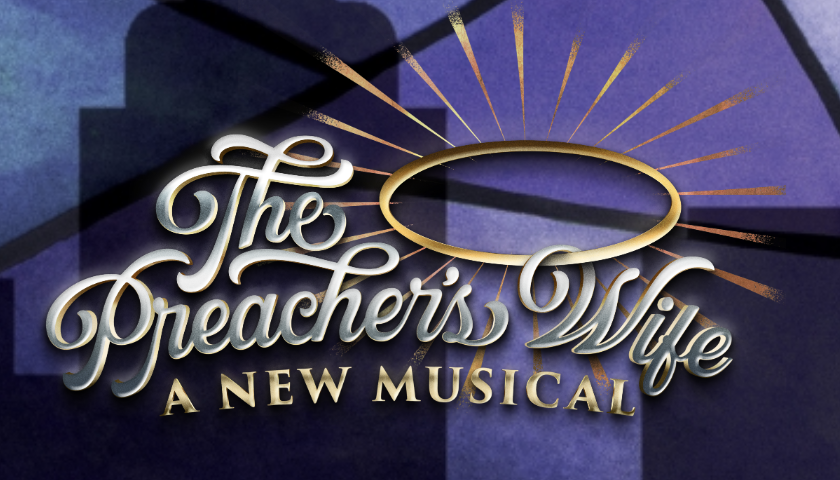 The Preacher's Wife
Alliance Theatre - May 11, 2023 through June 09, 2024
In their fast-gentrifying Harlem neighborhood, Preacher Henry and his wife Julia struggle to keep their congregation going in the face of development. When all seems lost, Henry asks God for help, and receives it in the form of an angel. But will this mysterious newcomer really help or make matters worse? Through it all, Julia must find her voice and the strength to lead their congregation through the crisis, reminding them that a church is not a building, but the people who inhabit it and the love they share. Featuring an original, gospel-infused score by actor, comedian, and writer Titus Burgess (TV's Unbreakable Kimmy Schmidt) and a book by Burgess and actress, producer, and writer Azie Dungey (TV's Harlem), The Preacher's Wife is a can't-miss theatrical celebration of family and faith.
For tickets: click here.
Hairspray
Fox Theatre - May 30, 2023 through June 04, 2023
If life were everything it should be, it would be more like HAIRSPRAY. Its irresistible! The New York TimesYou Cant Stop the Beat! HAIRSPRAY, Broadways Tony Award-winning musical comedy phenomenon is back on tour! Join 16-year-old Tracy Turnblad in 1960s Baltimore as she sets out to dance her way onto TVs most popular show. Can a girl with big dreams (and even bigger hair) change the world?Featuring the beloved score of hit songs including Welcome to the 60s, Good Morning Baltimore and You Cant Stop the Beat, HAIRSPRAY is fresh, winning, and deliriously tuneful! (The New York Times).This all-new touring production reunites Broadways award-winning creative team led by Director Jack OBrien and Choreographer Jerry Mitchell to bring HAIRSPRAY to a new generation of theater audiences. The HAIRSPRAY company is led by Andrew Levitt aka Nina West (from RuPauls Drag Race) as Edna Turnblad.Dont miss this exhilaratingly funny and warm-hearted musical comedy (The New Yorker).
For tickets: click here.
In The Beginning
7 Stages Theatre Backstage - June 08, 2023 through June 10, 2023
In this Garden, we're starting over. Inflatable friends. Ballet. Apocalyptic disco. In The Beginning is a wonderfully weird and wildly ridiculous one-woman comedy that reimagines Genesis from a whole new perspective, one free from shame, rejection, and labels. Using satire, absurd storytelling, puppets, and dance, this intelligent and outrageous show surprises and delights as Adam floats by, The Fruit isn't what you think, and a Sheep proves that if you can dream it, you can be it. Proud Winner of "Best Clown" at Frigid New York Fringe 2023 and Atlanta Fringe Festival 2023 participant.
For tickets: click here.
Upline: It's Not a Show, It's an Opportunity
Atlanta Fringe Fest - Neighborhood Church - June 09, 2023 through June 10, 2023
Welcome to the glamorous world of Varmon! Varmon is multi-level marketing beauty empire that promises both flawless skin and financial freedom. By the end of this award-winning satirical solo show from Megan Stern and Shannan Calcutt, you'll be ready to sign up and become a Varmonista yourself. Just remember … it's not a pyramid scheme.
For tickets: click here.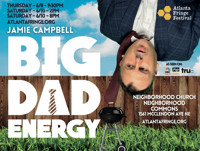 Big Dad Energy at the Atlanta Fringe Festival
Neighborhood Church - Commons Room - June 08, 2023 through June 10, 2023
Critically-acclaimed comedian Jamie Campbell is standing on the other side of 40 and realizing fatherhood may not be in the cards for him. In his award-winning solo stand-up show, chock-full of references that will strike a chord with any Gen-Xer approaching middle age, Campbell brings big laughs and isn't afraid to be vulnerable as he discusses how his life didn't turn out exactly how he thought it would.
For tickets: click here.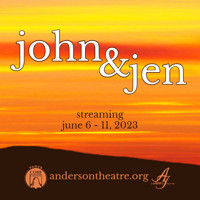 John & Jen
Jennie T. Anderson Theatre - June 05, 2023 through June 11, 2023
This is the story of Jen and her relationships with the two Johns of her life: her younger brother, who was killed in Vietnam, and his namesake, the son who is trying to find his way in a confusing world. Jen and her younger brother, John, are growing up in the ever-changing world of mid-century America. As the country becomes divided over the war in Vietnam, so does the family, and battle lines are drawn between the once-close siblings. When John is killed in Vietnam, Jen is left to reconcile her memory of their fractured relationship along with her son and brother's namesake.
For tickets: click here.
Dreamgirls
Ferst Center for the Arts - June 15, 2023 through July 02, 2023
Focusing on the fictional Motown group the Dreams— famously inspired by The Supremes—Dreamgirls explores the stardom, competition, and love lives surrounding three Black women climbing the ranks of the music industry in the '60s and '70s. The musical features a book and lyrics by Tom Eyen and music by Henry Krieger. The Dreams – Effie, Lorrell and Deena – three talented young singers in the turbulent 1960s, a revolutionary time in American music history. Join the three friends as they embark upon a musical rollercoaster ride through a world of fame, fortune and the ruthless realities of show business, testing their friendships to the very limit.
For tickets: click here.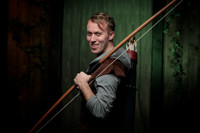 Ken Ludwig's Sherwood: The Adventures of Robin Hood
The Shakespeare Tavern Playhouse - June 01, 2023 through July 02, 2023
Come along for a rip-roaring romp through Sherwood Forest with all the thrills, laughter and romance you could ever ask for! Sherwood: The Adventures of Robin Hood tells the enduring story of a hero of the people who takes on the ruthless powers that be. So get ready to duck a quarterstaff or two – you won't want to miss a moment of the swashbuckling fun! Good for the whole family!
For tickets: click here.
Water for Elephants
Alliance Theatre - June 07, 2023 through July 09, 2023
Running towards a new life, Jacob Jankowski hitches a ride on a mysterious train. He finds himself in the heart of a traveling circus, the Benzini Bros Most Spectacular Show On Earth, with a new job, a new home, and a new family. When charismatic ringmaster August brings Rosie the elephant on as the new star attraction, Jacob and August's wife Marlena join forces to train her. As Jacob and Marlena's shared compassion develops into love, August's cruel nature surfaces, threatening to derail Jacob's life once more.
For tickets: click here.
---
Looking to include your shows? Submit them to our listings here.