San Francisco / Bay Area is never lacking outstanding theatre, whether epic Broadway shows, engrossing dramas or bold fringe offerings. BroadwayWorld is rounding up our top recommended theatre every month. April 2023's top picks include Merrily We Roll Along, Sweat, and more.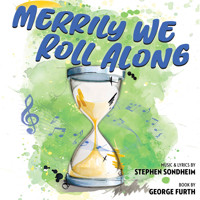 Merrily We Roll Along
Gateway Theatre - March 23, 2023 through April 09, 2023
"Glorious" and "Heartbreaking", with songs rich in melody and brilliant, witty lyrics, Stephen Sondheim's MERRILY WE ROLL ALONG is an emotional rollercoaster, a fable about friendship told in reverse. With an ingenious, heart-rousing score, and plenty of classical Broadway flair, the show follows three middle-aged best friends, Mary, Frank, and Charley, on their wayward search to recapture the hope and idealism of their youth. Featuring such musical gems as "Not a Day Goes By", "Our Time", and "Like It Was", MERRILY WE ROLL ALONG explores the cost of success, and the sacrifices we make along the way.
For tickets: click here.
SWEAT
Lesher Center for the Arts - March 25, 2023 through April 16, 2023
Center Repertory Company will present Lynn Nottage's Pulitzer Prize-winning SWEAT, directed by acclaimed actor/director Elizabeth Carter. This searing play, called "a superb, vital contribution to contemporary drama that could not be more timely" (New York Times), follows a group of friends who have spent their lives working together on the factory floor, sharing drinks, secrets, and laughs. When layoffs and picket lines begin to chip away at their trust, lifelong companions become combatants in a heart-wrenching fight to stay afloat. Race, class, and friendship collide in this explosive drama.
For tickets: click here.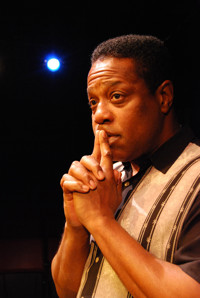 The Waiting Period
The Marsh - March 05, 2023 through April 16, 2023
The Marsh San Francisco adds three free performances of award-winning playwright and actor Brian Copeland's The Waiting Period, with more dates to be announced in the future. This deeply moving and surprisingly funny work outlines Copeland's own struggles with depression and suicidal thought, and is presented at no cost to remove all barriers for those who may be struggling with depression themselves. Featuring humorous, poignant, and riveting insights, The Waiting Period is written by Copeland and directed by David Ford.
For tickets: click here.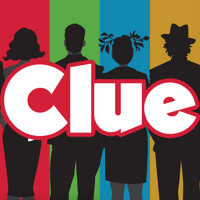 CLue
San Francisco Playhouse - March 09, 2023 through April 22, 2023
San Francisco Playhouse brings the beloved board game "Clue" to the stage in a hilarious farce-meets-murder mystery. Murder and blackmail are on the menu as six mysterious guests arrive at Boddy Manor for an unusual dinner party. When their host turns up dead, they all become suspects and race to find the killer as the body count rises. Based on the cult-hit 1985 film which was inspired by the classic Hasbro board game, this uproarious comedy whodunit should leave both cult-fans and newcomers in stitches as they try to solve the mystery. San Francisco Playhouse Co-Founder and Producing Director Susi Damilano helms a starry cast of theatre veterans who personify the game's iconic characters, including Miss Scarlett, Professor Plum, Mrs. White, Mr. Green, Mrs. Peacock, and Colonel Mustard.
For tickets: click here.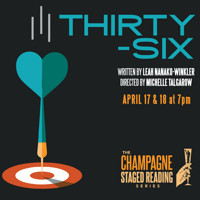 Thirty-Six
Shotgun Players - April 17, 2023 through April 18, 2023
Jenny and David Are different. Jenny and David swipe right on Tinder. Jenny and David go on a date. Jenny and David ask each other a set of thirty-six questions that are supposed to lead to love. Far from your average staged reading, Shotgun Players give their actors just enough blocking, light and sound design to get started and then they let adrenaline do the rest! Yes, there will be scripts in hands, but there will also be bold action and riveting drama. Tickets are only $15 including a glass of bubbly!
For tickets: click here.
Blithe Spirit
City Lights Theater Company - March 23, 2023 through April 23, 2023
Just like the mischievous ghost Elvira, Noël Coward's 1941 comedy keeps coming back for a reason. The oft-revived Blithe Spirit, delightful as ever, takes up residence on the City Lights stage this spring. When novelist Charles invites the eccentric medium Madame Arcati over for a séance to help shake his writer's block, she conjures up his late wife. And Elvira is happy to stir up a little trouble - especially when it comes to Charles' current marriage.
For tickets: click here.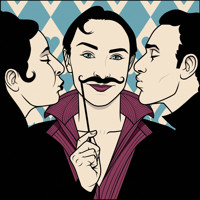 The Triumph of Love
Shotgun Players - March 25, 2023 through April 23, 2023
Shotgun Players open their 2023 Season with a quest for love. The play follows the sly seductress Leonide as she adopts the dress and prerogatives of a man, invades the retreat of a rationalist philosopher who hates love, and wins the object of her desire. Gender confusion is pivotal in the hilarious situations that ensue as the emotional stakes rise.
For tickets: click here.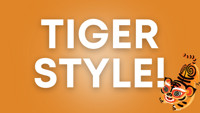 Tiger Style!
Cinnabar Theater - April 07, 2023 through April 23, 2023
Albert and Jennifer Chen were at the pinnacle of academic achievement. But now they suck at adult life. Alberts just been passed up for promotion and Jennifers just been dumped by her loser boyfriend. So they do what any reasonable egghead brother and sister would do: go on an Asian Freedom Tour! From California to Shenzhen, TIGER STYLE! Examines the successes and failures of tiger parenting from the point of view of a playwright whos actually been through it.
For tickets: click here.
Tosca
Opera San Jose at California Theatre - April 15, 2023 through April 30, 2023
Opera San Jose's 2022-23 season concludes with a vivid production of Puccini's thriller Tosca. With breathtaking music and some of opera's most celebrated arias, the work follows the tragic story of a tempestuous opera singer and her artist lover, whose illicit involvement with a political prisoner has made them targets of the chief of the secret police. Opera San Jose Music Director Joseph Marcheso conducts, while OSJ's Resident Director Tara Branham makes her exciting California Theatre mainstage debut. Casting includes Maria Natale as Tosca, Adrian Kramer as Cavaradossi, Kidon Choi as Scarpia, Alexander Scheuermann as Spoletta, Robert Balonek as Angelotti, Igor Vieira as Sacristan, Joshua Hughes as Sciarrone, and Andrew Fellows as Jailer. Tosca will be sung in Italian with English and Spanish supertitles.

WHEN:
7:30pm, Saturday, April 15
2:00pm, Sunday, April 16
7:30pm, Thursday, April 20
2:00pm, Sunday, April 23
7:30pm, Friday, April 28
2:00pm, Sunday, April 30
For tickets: click here.
Adventures with Alice
We Players - April 27, 2023 through May 20, 2023
Join We Players this spring 2023 for a jubilant and joyous adventure through a little known stretch of Golden Gate Park alongside looking-glass creatures and queens. We'll follow our heroine through the whimsical world of wonderland, where we meet such favorite Carrollean characters as the White Rabbit, the Mad Hatter, the Tweedles, and more. Perhaps a bit of Wonderland wisdom is exactly what the Dormouse ordered...
For tickets: click here.
---
Looking to include your shows? Submit them to our listings here.