Washington, DC is never lacking outstanding theatre, whether epic Broadway shows, engrossing dramas or bold fringe offerings. BroadwayWorld is rounding up our top recommended theatre every month. This month's picks include Sunset Boulevard, Ride The Cyclone and more!
Sunset Boulevard
The Kennedy Center - February 01, 2023 through February 06, 2023
Sunset Boulevard. The two words conjure up Tinsel town and glamour. The Academy Award-winning film lifted Gloria Swanson to icon status for her portrayal as the faded silent film actress Norma Desmond, who dreams of making a triumphant return to the screen while living in her decaying mansion on the fabled Los Angeles street. The winner of seven Tony Awards, Sunset Boulevard boasts a beautiful, lush score by Sir Andrew Lloyd Webber (Cats, The Phantom of the Opera, Evita).
For tickets: click here.
Ride the Cyclone
Arena Stage - January 13, 2023 through February 19, 2023
In Ride the Cyclone, the lives of six teen chamber choir singers are cut short in a freak roller coaster accident. Stuck in the afterlife, a mechanical fortuneteller gives them a chance to sing their way back to earth. This quirky, edgy cult musical is part comedy, part tragedy, wholly enchanting, and will make you feel great about being alive!
For tickets: click here.
America's Sexiest Couple
Best Medicine Rep Theater Company - January 06, 2023 through January 22, 2023
A pair of sitcom actors reunite after twenty-five years. Can they rekindle the spark that made them America's Sexiest Couple, or was it all an act? Written by Ken Levine (the Emmy-winning writer of Cheers) and directed by Kathleen Barth. Produced through special arrangement with Theatrical Rights Worldwide. Contains mature language and themes.
For tickets: click here.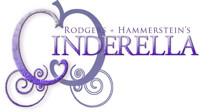 Cinderella, the Broadway Version
Har Shalom Players - January 28, 2023 through January 29, 2023
Congregation Har Shalom's Har Shalom Players is very excited, after the forced two-year COVID hiatus, to be back with its production of Rodgers + Hammerstein's Cinderella, the Broadway Version. The story concerns a young woman who dreams of a better life, and with the help of her Fairy Godmother, Cinderella is transformed into an elegant young lady who opens the eyes of the Prince to the injustice in his kingdom. This is a musical to be enjoyed by both adults and kids alike performed by a stellar, talented cast.
For tickets: click here.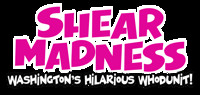 Shear Madness
Kennedy Center - October 04, 2022 through October 01, 2023
Figure out whodunit at this wildly popular record-breaking comedy. Audiences all over the world have spotted the clues and questioned the suspects amid much hilarity. But dont be surprised if you think youve cracked the case... Shear Madness is different every night, so audiences keep coming back for more! The fun bubbles up at the Kennedy Center where shrieks of laughter rock the halls. The Huffington Post says Shear Madness is downright hilarious. It would be madness to miss it!
For tickets: click here.
Center for the Arts at George Mason University - January 28, 2023 through January 28, 2023
"All for one and one for all. United we stand, divided we fall!" Escape into Alexandre Dumas's swashbuckling epic The Three Musketeers, performed by The Acting Company. Full of charm, wit, and swordplay, this world-premiere adaptation by Kirsten Childs follows D'Artagnan, who joins up with a band of noble Musketeers on a mission to root out the corruption of Cardinal Richelieu's spies and assassins. A timeless tale with an inspirational reminder that courage, honesty, and passion can change the world. Founded in 1972 by a pair of Juilliard Drama graduates, The Acting Company has given more than 400 actors-including Kevin Kline, Rainn Wilson, Patti LuPone, Jesse L. Martin, Harriet Harris, and Keith David-an artistic home at the start of their careers to hone their craft. Named "the major touring classical theater in the United States" by The New York Times, The Acting Company has been honored with numerous awards, including an Obie, Audelco, Los Angeles Critics Circle Award, and a special Tony Honor for Excellence in Theater.
For tickets: click here.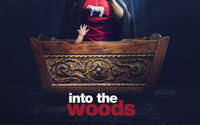 Into the Woods
Signature Theatre - November 08, 2022 through January 29, 2023
Escape into a fantastical fairytale adventure where dreams come true, but not free.A trove of storybook characters paths intertwine as they chase their deepest desires through an enchanted forest. However, once they receive their happily ever after, the unintended consequences of granted wishes unravel their worlds.Weaving a euphoric score including the songs Giants in the Sky, On the Steps of the Palace, No One Is Alone, and Children Will Listen with a darkly humorous book, Into the Woods is a sophisticated musical twist on beloved childhood fables.Into the Woods features some of Sondheims wittiest lyrics as well as achingly beautiful melodies The Hollywood Reporter
For tickets: click here.
Sister Act
The Little Theatre of Alexandria - January 14, 2023 through February 04, 2023
LTA starts the new year with the feel-good musical comedy smash based on the hit film that has audiences jumping to their feet! Deloris Van Cartier, who after witnessing a murder, is put in protective custody in a convent. Disguised as a nun, she helps her fellow sisters find their voices as she rediscovers her own. Filled with powerful gospel music, outrageous dancing, and a truly moving story, Sister Act will leave you breathless. This uplifting musical was nominated for five Tony Awards, including Best Musical.
For tickets: click here.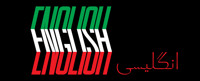 English
Studio Theatre - January 11, 2023 through February 12, 2023
"English Only." It's 2008 in Karaj, Iran and four adult students are studying for the Test of English as a Foreign Language, the key to their green card, medical school, family reunification. Playing out in awkward lessons of word games and mistranslation, English is both a comedy of miscommunication and a look at the ways speaking a new language can expand your world and change your voice. A hit in its 2021 New York premiere, Studio presents playwright Sanaz Toossi in her Washington, DC debut.
For tickets: click here.
---
Looking to include your shows? Submit them to our listings here.