San Francisco is never lacking outstanding theatre, whether epic Broadway shows, engrossing dramas or bold fringe offerings. BroadwayWorld is rounding up our top recommended theatre every month.
Skylight
Potrero Stage - January 12, 2023 through January 21, 2023
Bread & Butter Theatre returns to Potrero Stage with David Hare's Tony and Olivier award-winning play Skylight. Broadway and the West End applauded this intensely clear-sighted play about a love affair. Kyra is surprised to see the son of her former lover in the doorway of her chilly London flat. He hopes she will reconcile with his distraught, now widowed, father. Is the gap between them unbridgeable, or can they resurrect their relationship? Bill Peters directs this deeply compassionate play at Potrero Stage, featuring Lana Palmer as Kyra Hollis, Bruce Avery as Tom Sergeant and Tyler Aguallo as Edward Sergeant.
For tickets: click here.
Daddy Long Legs
Cinnabar Theater - January 06, 2023 through January 22, 2023
A heartwarming Cinderella story based on the treasured novel. When a mysterious benefactor decides to send Jerusha Abbott to college, she must write him a letter once a month. Unaware of his identity, she invents a nickname for him: Daddy Long Legs. Through her letters, Jerusha shares her experiences of college while discovering her own identity and reveling in the wonders of literature, adventure and love. But one key fact eludes herwho is Daddy Long Legs?
For tickets: click here.
Select Thine Own Journey - An Interactive Fantasy Drag Show
The Gateway Theatre - January 24, 2023 through January 24, 2023
Will you answer the call to adventure? Can you survive the deep dark forest? Will you save the land from imminent peril, and can you do it... in a wig? Well, lucky for you, you have an avatar in some of San Francisco's top drag talent! Some of the Bay's fiercest drag kings, queens, and in-betweens have been thrust into a fantasy world, meeting danger at every turn. And YOU, the audience, will decide their fate! When these performers are literally lip syncing for their lives, it will be up to the audience to decide if they finish big with "I Will Survive" or end up "In the Arms of an Angel". Do you have what it takes to help them on their sickening quest? Then glam up and head out to SELECT THINE OWN JOURNEY!
For tickets: click here.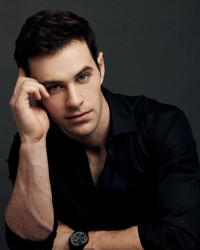 Live At the Orinda - Sam Gravitte
Orinda Theatre - January 29, 2023 through January 29, 2023
One of Broadway's most exciting rising artists, the WICKED star and son of Broadway's Beau Gravitte and Tony Award winner Debbie Gravitte will make his West Coast concert debut at the Orinda Theatre with his show, "Songs That Raised Me." Most recently seen on Broadway as Fiyero in WICKED, some of Sam's other credits include ALMOST FAMOUS (Original Cast, Old Globe) and JOSEPH AND THE AMAZING TECHNICOLOR DREAMCOAT as well as the national tour of WICKED. Sam made his solo concert debut in 2022 at New York's Birdland Jazz Club with sold-out shows and rave reviews. Recently, Sam received a Broadway World Cabaret Award nomination for Best Debut and made the year-end Editor's Pick for the Best Of 2022.
For tickets: click here.
ShowQueen:Broadway Showstoppers
Starlight Theater - January 27, 2023 through January 29, 2023
ShowQueen is a monthly musical revue show featuring performances by local musical theater performers as well as Bay Area Drag entertainers. Each performance includes a Red Carpet where audience members will get their photo taken upon arrival and then before the show audiences can play "Broadway Trivia" for a chance to win prizes! Each month will have a different theme and a new cast.
For tickets: click here.
Fool La La Gift
The Marsh Berkeley - January 15, 2023 through February 05, 2023
Due to popular demand, The Marsh Berkeley welcomes back the Bay Area's favorite Clown Prince of Fools, Unique Derique, for added performances of Fool La La Gift. Wrapped with goofy goodies and full of circus surprises, this family- friendly show invites audience members (ages 3 and up) to dive into the imagination of Unique Derique as he embarks on a whimsical adventure. Following the performance, Unique Derique welcomes audiences to enhance their circus fun with a COVID-19 safe hambone and juggling workshop for the whole family. Fool La La Gift will be presented live on stage and offered via livestream.
For tickets: click here.
He Wants To Run
The Marsh - February 04, 2023 through February 12, 2023
The Marsh San Francisco presents a limited run of David Kleinberg's fourth work as a solo theatre artist, He Wants To Run. Despite his distaste for running and dogs, Kleinberg ended up running with his neighbor's dog, Butler, for 13 yearsin Cloverdale. He Wants To Run, follows the story of what Butler teaches David about living and dying.
For tickets: click here.
The Lightning Thief: The Percy Jackson Musical
Mountain View Center for the Performing Arts - March 11, 2023 through March 19, 2023
The popular book series by Rick Riordan comes to life in this rock musical. As the half-blood son of a Greek god, Percy Jackson has newly-discovered powers he can't control, a destiny he doesn't want, and a mythology textbook's worth of monsters on his trail. When Zeus's master lightning bolt is stolen and Percy becomes the prime suspect, he has to find and return the bolt to prove his innocence and prevent a war between the gods. But to succeed on his quest, Percy will have to do more than catch the thief. He must travel to the Underworld and back; solve the riddle of the Oracle, which warns him of betrayal by a friend; and come to terms with the father who abandoned him.
For tickets: click here.
---
Looking to include your shows? Submit them to our listings here.