Boston is never lacking outstanding theatre, whether epic Broadway shows, engrossing dramas or bold fringe offerings. BroadwayWorld is rounding up our top recommended theatre every month. May 2023's top picks include Sister Act, The Prom and more!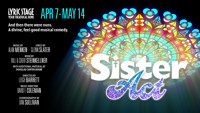 Sister Act
Lyric Stage Boston - April 07, 2023 through May 14, 2023
After witnessing a murder, free spirited, disco diva Deloris Van Cartier finds herself in protective custody at a convent. At odds with a rigid Mother Superior, and a strict lifestyle, Deloris finds divine intervention bringing the choir from dour to dazzling with her signature style. While Deloris is busy raising the roof, her cover is blown and her new-found sisterhood rallies around her with a lot of love (and maybe a few sequins) in a tribute to the power of friendship.
For tickets: click here.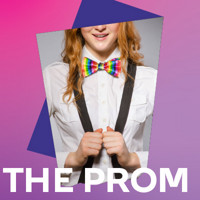 The Prom
SpeakEasy Stage Company - May 05, 2023 through June 03, 2023
Emma didnt want to be a newspaper headline or the face of a movement; she just wanted to take her girlfriend Alyssa to their high school prom. But just when it seems like she might persuade the hesitant PTA, four bumbling Broadway has-beens in search of relevance barge into Edgewater, Indiana to put a spotlight on the issue and themselves. As the worlds of Broadway and Main Street hilariously collide, the courage of one girl reminds us all of the power of love to bring us together. With non-stop laughs and show-stopping dance numbers, The Prom is a feel-good musical with a message that is even more relevant today!
For tickets: click here.
Champions of Magic
Emerson Colonial Theatre - May 05, 2023 through May 06, 2023
Break away from the screen and experience live entertainment like never before with Champions Of Magic - an evening of impossible illusions and spectacular special effects. Described by the press as 'The Avengers of magic' catch the only team of magicians in the world as they present their original, phenomenal ensemble illusions.
Don't miss this unbelievable show to entertain the entire family and see why fans return to see one of the world's biggest touring illusion shows time and time again. The Champions of Magic have sold out shows across the globe, been featured on every major US TV network and racked up over 50 million views online... but you haven't seen magic until you've seen it live!
For tickets: click here.
Something Rotten
The Historic Highfield Theater - April 28, 2023 through May 14, 2023
Welcome to the Renaissance and the outrageous, crowd-pleasing musical farce, Something Rotten. Created by Grammy Award-winning songwriter Wayne Kirkpatrick, and successful screenwriters Karey Kirkpatrick and John O'Farrell, Something Rotten was lauded by audience members and critics alike, receiving several Best Musical nominations and hailed by Time Out New York as "the funniest musical comedy in at least 400 years." Set in the 1590s, brothers Nick and Nigel Bottom are desperate to write a hit play but are stuck in the shadow of that Renaissance rock star known as "The Bard." When a local soothsayer foretells that the future of theatre involves singing, dancing and acting at the same time, Nick and Nigel set out to write the world's very first musical. But amidst the scandalous excitement of opening night, the Bottom Brothers realize that reaching the top means being true to thine own self, and all that jazz. (from MTI)
For tickets: click here.
Vinceró! The Italian Opera Experience
Wilbur Fiske Haven House - May 12, 2023 through May 14, 2023
Experience the magic of Italian opera like never before with "Vincerò! The Italian Opera Experience," coming to Malden, MA this May for a limited run. Presented by the Mystic Side Opera Company at the historic Wilbur Fiske Haven House, this Hollywood Award-winning immersive opera production will transport you to a world of enchantment and music.
Featuring an international cast of singers this unforgettable evening is an irreverent take on the world of opera, poking fun at the misconceptions and stereotypes that surround this powerful art form. But at its core, "Vincerò!" is a heartfelt message about the transformative power of music, and the way it can open hearts and minds to new experiences and emotions.
For tickets: click here.
Gazillion Bubble Show
Emerson Colonial Theatre - May 13, 2023 through May 13, 2023
Become a kid again with bubbles! Take the journey of a lifetime and step into the unbelievable magical world of Fan Yang and his Gazillion Bubble Show. The show truly is a family affair for Fan Yang. His wife Ana, son Deni, daughter Melody, and brother Jano all can be found performing on stage around the world.
The first and only interactive stage production of its kind, it's a multi-million dollar spectacular with fantastic lasers and never before seen masterpieces of bubble artistry. The wonder of bubbles has delighted millions around the globe, from off-Broadway to national television. It is an unforgettable experience for audiences of all ages!
For tickets: click here.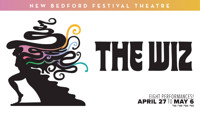 The Wiz
New Bedford Festival Theatre - April 27, 2023 through May 06, 2023
Kyla Jade, Jaden Dominique, and Lawrence Flowers to lead the cast of New Bedford Festival Theatre's THE WIZ. New Bedford Festival Theatre and Executive Producer Wendy Hall have announced the casting for their production of The Wiz which will be presented April 27 - May 6, 2023 at the Zeiterion Performing Arts Center at 684 Purchase Street New Bedford, MA.
For tickets: click here.
A Chorus Line
Weston Friendly Society of the Performing Arts - May 13, 2023 through May 20, 2023
A Chorus Line is a stunning concept musical capturing the spirit and tension of a Broadway chorus audition. Exploring the inner lives and bittersweet ambitions of professional Broadway performers, the show features one powerhouse number after another. Memorable musical numbers include "What I Did for Love, "One," "I Can Do That," "At the Ballet," "The Music and the Mirror," and "I Hope I Get It." A brilliantly complex fusion of song, dance, and compellingly authentic drama, A Chorus Line is instantly recognized as a classic. Please be advised this show contains adult themes.
For tickets: click here.
---
Looking to include your shows? Submit them to our listings here.