Washington, DC is never lacking outstanding theatre, whether epic Broadway shows, engrossing dramas or bold fringe offerings. BroadwayWorld is rounding up our top recommended theatre every month. April 2023's top picks include Singin' in the Rain, Angels in America Part One, Pacific Overtures, and more.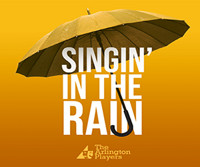 Singin' in the Rain
The Arlington Players (TAP) - March 25, 2023 through April 08, 2023
The "Greatest Movie Musical of All Time" is faithfully and lovingly adapted for the stage by Broadway legends, Betty Comden and Adolph Green, from their original award-winning screenplay. Each unforgettable scene, song and dance is accounted for, including the show-stopping title number, complete with an onstage rainstorm! Hilarious situations, snappy dialogue and a hit-parade score of Hollywood standards makes for the perfect evening of entertainment for any fan of the golden age of movie musicals. **The performance on Saturday, April 1 will have Sign Language Interpretation** **The performance on Sunday, April 2 will be performed by the understudies listed in the cast list**
For tickets: click here.
Angels in America, Part One: Millennium Approaches
Arena Stage - March 24, 2023 through April 23, 2023
Tony Kushners Pulitzer Prize- and Tony Award-winning drama Angels in America is one of the great epic American plays of this past century. We meet Louis and Prior and Harper and Joe, two couples whose relationships are on the rocks; the former because of Priors AIDS diagnosis and Louis inability to cope with illness, and the latter because of Joes closeted homosexuality and Harpers incessant fears and hallucinations. The brilliant Hungarian director and filmmaker Jnos Szsz will stage Angels in America, Part One: Millennium Approaches in-the-round 30 years after its Broadway premiere.
For tickets: click here.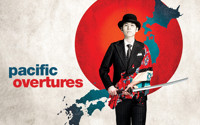 Pacific Overtures
Signature Theatre - March 07, 2023 through April 09, 2023
A stunning exploration of tradition and transformation based on historical events.In 1853, after 200 years of stability, Japan faces an American expedition determined to open the floating kingdom to trade. The isolationist islands reckoning with the unwelcome western influence is brilliantly illuminated through a kaleidoscope of stories about sailors, samurai, someone in a tree and two friends who choose radically different paths.This innovative epic of East meets West is one of Sondheims most ambitious and rarely produced musicals.One of the great musicals of our time. Variety
For tickets: click here.
Windmill Theatre Company of Australia: Hiccup!
The Alden - April 23, 2023 through April 23, 2023
Its a perfect, balmy night in the outback. A sleep-deprived camper, a cheeky quokka and an emu with a penchant for creating wild inventions, awake to discover that a koala has come down with a stubborn and ear-shatteringly loud case of the hiccups! The three embark on an epic journey frantically eating, singing and inventing their way towards a cure before the sun comes up. Hiccup is a hilarious rocking musical extravaganza about working together, finding friendship and how to, once and for all, stop the hiccups.
For tickets: click here.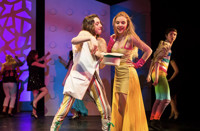 The Taming of the Shrew: A Synetic Teen Company Production
Synetic Theater - April 21, 2023 through April 30, 2023
Glam! Glitteratzi! Fashionistas! High art! In a world surrounded by the rich and fabulous, two unlikely suitors - her a rebel, him steampunk - find themselves embroiled in a passionate battle of wills. This electrifying "Silent Shakespeare" adaptation of The Taming of the Shrew follows Katherina and Petruchio as they discover the journey to love isn't always the easiest of roads.
For tickets: click here.
Indigenous Enterprise
Center for the Arts at George Mason University - April 29, 2023 through April 29, 2023
Indigenous Enterprise is on a mission to proudly share their heritage and culture through explosively joyous authentic dance and song. Comprised of champion dancers from Native American and Canadian tribes and Nations, this group first stunned crowds at the Sydney Opera House in 2018, and has been on the rise since.
For tickets: click here.
The Passing Zone
Center for the Arts at George Mason University - April 23, 2023 through April 23, 2023
The Passing Zone has been wowing audiences for decades with hilarious, award-winning performances. In their latest show The Passing Zone Saves the World!, The Passing Zone delivers a pulse-pounding and riotously funny performance, combining juggling, comedy, and daredevil stunts. The dynamic duo of Owen Morse and Jon Wee met in 1986 at a juggling convention, and have been tossing bowling pins, sharp knives, lit torches, and even roaring chainsaws ever since. The Passing Zone holds five Guinness World Records and has received 18 gold medals from the International Jugglers' Association. They have performed at the Just for Laughs Comedy Festival, been two-time finalists on America's Got Talent, and they have even taken their act to the White House! Their hilariously interactive performance will have the whole family in fits of laughter and gasping for breath as they showcase their zany blend of hair-raising juggling, dangerous stunts, and a healthy dose of their signature brand of comedy. The Passing Zone saves the world from boredom and the mundane by putting themselves at risk for your amusement! So whether your favorite part will be the stun gun, the chainsaws, the superhero capes, or the ping pong balls, save the date, because there's nothing more important than saving the world!
For tickets: click here.
Last Chance! Selling Kabul
Signature Theatre - February 21, 2023 through April 02, 2023
A suspenseful drama about family and sacrifice from an exciting new voice.In 2013, a sister secretly shelters her translator brother from an increasingly powerful Taliban while he awaits the ever-delayed arrival of a promised American visa. On the eve of his sons birth, the walls begin to close in, threatening him, her and everyone they love in a heart-racing expos with devastating echoes to the present day.Breathtaking and unpredictable through the final curtain, this unflinching exploration exposes the human toll of American withdrawal.[Sylvia] Khourys delicately crafted play . . . etches the cost of tyranny, corruption and terror in intensely human terms. The Berkshire Eagle
For tickets: click here.
---
Looking to include your shows? Submit them to our listings here.