Chicago is never lacking outstanding theatre, whether epic Broadway shows, engrossing dramas or bold fringe offerings. BroadwayWorld is rounding up our top recommended theatre every month. This month's picks include Shark Tank the Musical and more!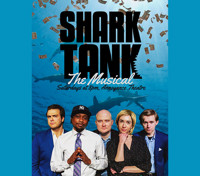 Shark Tank the Musical (A Parody)
Annoyance Theatre & Bar - January 21, 2023 through March 11, 2023
See Daymond, Mark, Lori, Barbara, Robert and of course, Mr. Wonderful indulge pitches of all kinds from all kinds of people. You might even find yourself pitching to your favorite Sharks in this interactive comedy musical.
For tickets: click here.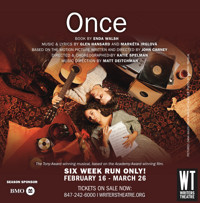 Once
Writers Theatre - February 16, 2023 through March 12, 2023
This 2012 Tony Award-winner for Best Musical is based on the 2007 Irish musical film and features gorgeous songs like the Oscar-winning "Falling Slowly." Performed by an accomplished cast of actors playing their own instruments on the intimate Nichols Theatre stage, this will be a Once like you've never seen it before, playing from February 16 to March 26, 2023.
For tickets: click here.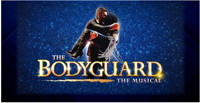 The Bodyguard
Fine Arts Building | Studebaker Theater - April 22, 2023 through April 23, 2023
Whitney Houston's music ignites this breathtaking Broadway romantic thriller based on the 1992 Warner Brothers movie. A former Secret Service agent Frank Farmer takes on the job of bodyguard to international superstar Rachel Marron who is being terrorized by a deadly stalker. Each of them expects to be in charge. What they don't expect is to fall in love. This show features a cascade of irresistible Whitney Houston classics including "Queen of the Night" "So Emotional" "One Moment in Time" "Saving All My Love" "Run to You" "I Have Nothing" "I Wanna Dance with Somebody" and one of the biggest-selling songs of all time: "I Will Always Love You."
For tickets: click here.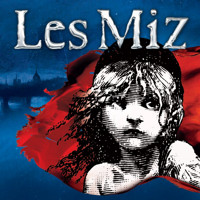 Les Misérables
Cadillac Palace Theatre - February 15, 2023 through March 05, 2023
Cameron Mackintosh presents the acclaimed production of Alain Boublil and Claude-Michel Schönberg's Tony Award-winning musical phenomenon, LES MISÉRABLES. Set against the backdrop of 19th century France, LES MISÉRABLES tells an enthralling story of broken dreams and unrequited love, passion, sacrifice and redemption-a timeless statement to the survival of the human spirit. Featuring one of the greatest scores of all time, with thrilling and beloved songs including "I Dreamed A Dream," "On My Own," "Stars," "Bring Him Home," "One Day More," "Do You Hear the People Sing" and many more, this epic and uplifting story has become one of the most celebrated musicals in theatrical history. Along with the Oscar-winning movie version, it has now been seen by more than 120 million people in 52 countries and in 22 languages around the globe. LES MISÉRABLES is undisputedly "one of the greatest musicals ever created" (Chicago Tribune) breaking box office records everywhere in its 35th year.
For tickets: click here.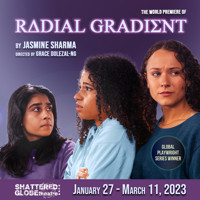 Radial Gradient
Theater Wit - January 27, 2023 through March 11, 2023
Three women enter a research study hoping to create positive change after a hate crime takes place at a liberal university in America. Timelines in 2017 and 2020 intertwine as participants unravel their complicated shared friendships and histories. Jasmine Sharma's introspective and empowering new play, Radial Gradient, challenges what complicity looks like - what do we do if it looks like us?
For tickets: click here.
Rise Up! Truth to Power
Center for Performing Arts Governors State University - March 10, 2023 through March 11, 2023
Join the GSU Dance Company as they dance for social justice. Choreographed by GSU faculty, students, and alumni, Rise Up! features provocative performances that encourage dialogue and action that address inequity.
For tickets: click here.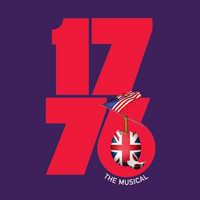 1776
CIBC Theatre - February 28, 2023 through March 12, 2023
What will it take to get two dozen powerfully passionate, exceedingly complicated, and all-too-human individuals to settle their differences, while they hold the very future of a nation in their hands? American Repertory Theater at Harvard University/Roundabout Theatre Company's new production of the Tony Award-winning Best Musical, 1776, is a tuneful, witty, and constantly surprising reexamination of a pivotal moment in American history from directors Jeffrey L. Page (Violet) and Diane Paulus (Waitress). 1776 comes to Chicago with the celebrated Broadway cast that reflects multiple representations of race, gender, and ethnicity. You may never think about our country-who we are and why-the same way again.
For tickets: click here.

Lady Day at Emerson's Bar and Grill
Mercury Theater Chicago - January 27, 2023 through March 12, 2023
Turn back the clock to 1956 for an intimate cabaret performance with the greatest jazz vocalist of all time, Billie Holiday. More than a dozen musical numbers are interlaced with salty, often humorous reminiscences revealing a portrait of the lady and her music. With a distinctive sense of musical structure and a deep knowledge of jazz and blues, she developed a singing style that was deeply moving. She left behind a body of work as great as any vocalist before or since.
For tickets: click here.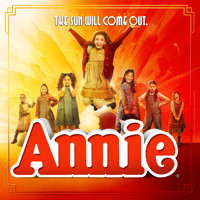 Annie
Cadillac Palace Theatre - March 07, 2023 through March 19, 2023
Holding onto hope when times are tough can take an awful lot of determination, and sometimes, an awful lot of determination comes in a surprisingly small package. Little Orphan Annie has reminded generations of theatergoers that sunshine is always right around the corner, and now the best-loved musical of all time is set to return in a new production just as you remember it and just when we need it most. ANNIE, directed by Jenn Thompson, features the iconic book and score, written by Tony Award-winners Thomas Meehan, Charles Strouse and Martin Charnin. This celebration of family, optimism and the American spirit remains the ultimate cure for all the hard knocks life throws your way.
For tickets: click here.
Big Fish
The Marriott Theatre - February 01, 2023 through March 19, 2023
A fantastical musical adventure inspired by a father's incredible stories. Based on the celebrated novel by Daniel Wallace and the acclaimed film directed by Tim Burton, Big Fish tells the story of Edward Bloom, a charming traveling salesman who lives life to its fullest, and then some. Overflowing with heart and humor, Big Fish is an extraordinary story that reminds us why we love going to the theatre. Run time is approximately two hours and 30 minutes.
For tickets: click here.
---
Looking to include your shows? Submit them to our listings here.