Chicago is never lacking outstanding theatre, whether epic Broadway shows, engrossing dramas or bold fringe offerings. BroadwayWorld is rounding up our top recommended theatre every month. This month's picks include Shark Tank the Musical and more!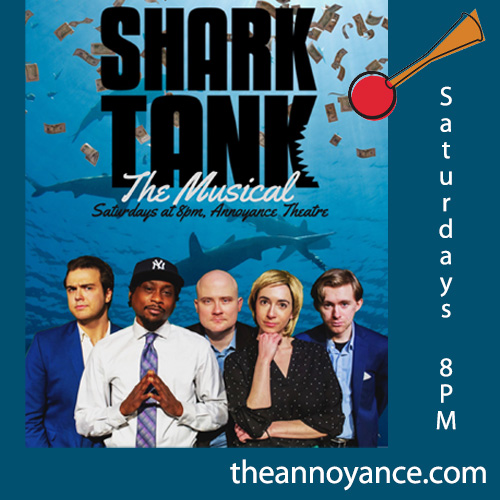 Shark Tank the Musical (A Parody)
Annoyance Theatre & Bar - January 21, 2023 through April 08, 2023
Get ready for a night of interactive comedy! At Annoyance Theatre, "Shark Tank: The Musical" is not just a show, it's an experience. The talented cast will have you in stitches as they bring your favorite Sharks to life, but the real fun begins when selected audience members get to pitch their own inventions to the Sharks. With original songs, hilarious pitches, and our fully stocked bar, this is a night of musical comedy that you won't forget. Come join us and be a part of the action!
For tickets: click here.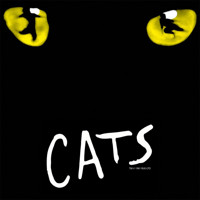 Cats
James M. Nederlander Theatre - February 21, 2023 through February 26, 2023
Rediscover CATS - the beloved musical with breathtaking musicincluding one of the most treasured songs in musical theater, Memory. Featuring new sound design, direction and choreography for a new generation experience CATS for the first time as it begins a new life, or let it thrill you all over again!
For tickets: click here.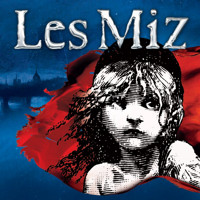 Les Misérables
Cadillac Palace Theatre - February 15, 2023 through March 05, 2023
Cameron Mackintosh presents the acclaimed production of Alain Boublil and Claude-Michel Schönberg's Tony Award-winning musical phenomenon, LES MISÉRABLES. Set against the backdrop of 19th century France, LES MISÉRABLES tells an enthralling story of broken dreams and unrequited love, passion, sacrifice and redemption-a timeless statement to the survival of the human spirit. Featuring one of the greatest scores of all time, with thrilling and beloved songs including "I Dreamed A Dream," "On My Own," "Stars," "Bring Him Home," "One Day More," "Do You Hear the People Sing" and many more, this epic and uplifting story has become one of the most celebrated musicals in theatrical history. Along with the Oscar-winning movie version, it has now been seen by more than 120 million people in 52 countries and in 22 languages around the globe. LES MISÉRABLES is undisputedly "one of the greatest musicals ever created" (Chicago Tribune) breaking box office records everywhere in its 35th year.
For tickets: click here.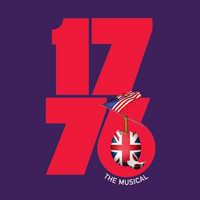 1776
CIBC Theatre - February 28, 2023 through March 12, 2023
What will it take to get two dozen powerfully passionate, exceedingly complicated, and all-too-human individuals to settle their differences, while they hold the very future of a nation in their hands? American Repertory Theater at Harvard University/Roundabout Theatre Company's new production of the Tony Award-winning Best Musical, 1776, is a tuneful, witty, and constantly surprising reexamination of a pivotal moment in American history from directors Jeffrey L. Page (Violet) and Diane Paulus (Waitress). 1776 comes to Chicago with the celebrated Broadway cast that reflects multiple representations of race, gender, and ethnicity. You may never think about our country-who we are and why-the same way again.
For tickets: click here.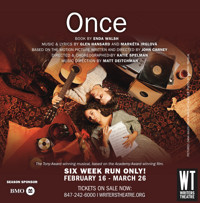 Once
Writers Theatre - February 16, 2023 through March 12, 2023
This 2012 Tony Award-winner for Best Musical is based on the 2007 Irish musical film and features gorgeous songs like the Oscar-winning "Falling Slowly." Performed by an accomplished cast of actors playing their own instruments on the intimate Nichols Theatre stage, this will be a Once like you've never seen it before, playing from February 16 to March 26, 2023. Guy is a young Irish musician ready to give up his career because his songs, written about his ex-girlfriend, are too heartbreaking to perform any more. When he encounters Girl, an inquisitive young Czech woman who believes he could win his ex back by playing to her in New York City, he resumes writing and performing-now with Girl. As the two form their band and write new songs together, a love grows between them-one that inspires and challenges them.
For tickets: click here.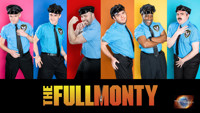 The Full Monty
Theatre Nebula - February 11, 2023 through March 04, 2023
​A raucous, pop-rock-musical send-up of gender expectations and stereotypes... that takes it all off. Based on the cult hit film of the same name, The Full Monty, a ten-time Tony Award nominee, is filled with honest affection, engaging melodies and the most highly anticipated closing number of any show. The powerhouse team of Terrence McNally (Ragtime) and David Yazbek (Dirty Rotten Scoundrels) cooks up.
For tickets: click here.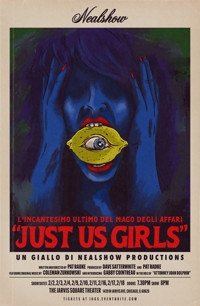 Just Us Girls
The Jarvis Square Theater - February 02, 2023 through February 18, 2023
Nealshow Productions presents Just Us Girls, a new play written and directed by Pat Radke and inspired by the great Italian giallo films of Umberto Lenzi, Sergio Martino, and Lucio Fulci, among others. After her husband, financier Frank Pereira, is murdered coming home from work, Lorna hires gumshoe Ferryboat Branton to track down the killer. On her treacherous path to the truth, Ferryboat encounters a dubious attorney, a professional dominatrix, the proprietor of an adult lemonade stand, a struggling playwright, prescription pills, Malbec, a hot new dance album, sex, and more murder. Just Us Girls blends giallo trappings with Nealshow's brand of fear and laughter. Featuring music from composer Coleman Zurkowski, the show stars Hannah Boutilier, Sierra Buffum, Gabby Cointreau, Liz Greenwood, and Leslie Halverson. Who can transform a Chicago winter's night into a hotbed of passion, death, and fear? Just Us Girls. That's who.
For tickets: click here.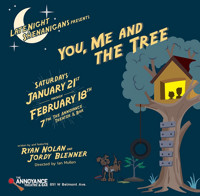 Late Night Shenanigans Presents: You, Me & the Tree
Annoyance Theatre & Bar - January 21, 2023 through February 18, 2023
Late Night Shenanigans is a sketch comedy and improv group that has performed all over Chicago as well as New York City. Voted in Chicago Reader's 2021 "Best of Chicago" as the best sketch/improv troupe, they bring their crazy characters and situations right into your lap.
For tickets: click here.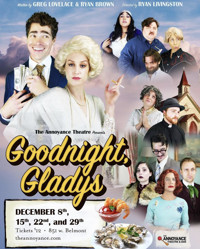 Goodnight, Gladys
Annoyance Theatre & Bar - January 26, 2023 through February 23, 2023
A 1950's melodrama about a country singer's glorious rise to stardom and her inevitable and disastrous fall.
For tickets: click here.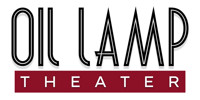 Almost, Maine
Oil Lamp Theater - January 19, 2023 through February 26, 2023
Welcome to Almost, a quaint sort of place located in northern Maine. The town is called Almost because the residents never really got around to organizing. One cold night, as the northern lights are set to appear, many of the residents, embodied by only four actors, fall in and out of love in the most charming, hilarious, and delightful of ways. Join us, as we journey to a place that may feel like the ends of the earth, but really can be found right in your own backyard.
For tickets: click here.
---
Looking to include your shows? Submit them to our listings here.