Orlando is never lacking outstanding theatre, whether epic Broadway shows, engrossing dramas or bold fringe offerings. BroadwayWorld is rounding up our top recommended theatre every month. Our picks for April 2023 include Misery, Ragtime, Sunset Boulevard, and more!
Misery
Straz Center for the Performing Arts - March 15, 2023 through April 09, 2023
Misery follows successful romance novelist Paul Sheldon, who is rescued from a car crash by his number one fan, Annie Wilkes, and wakes up captive in her secluded home. While Paul is convalescing, Annie reads his latest book and becomes enraged when she discovers the author has killed off her favorite character, Misery Chastain. Annie forces Paul to write a new novel, but he realizes Annie has no intention of letting him go anywhere. The irate Annie has Paul writing as if his life depends on it and it does. There are no lulls in famed screenwriter William Goldmans 90-minute stage adaptation of the Stephen King story, which Goldman himself translated into the 1990 film [it moves] faster than snow piling up in a Colorado blizzard. NBC New York.
For tickets: click here.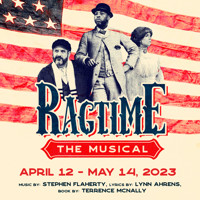 Ragtime
American Stage Theatre Company - April 12, 2023 through May 14, 2023
It's back! American Stage's annual musical at Demen's Landing Park invites everyone to enjoy "Ragtime - the Musical '' while hanging out in the spring air. Set in the melting pot of turn-of-the-century New York, three distinctly American tales are woven together - that of a stifled upper-class wife, a determined Jewish immigrant, and a daring young Harlem musician - united by their courage, compassion, and belief in the promise of the future and the power of the human spirit to overcome. Drinks, food, and spirits are available before and during the show.
For tickets: click here.
Sunset Boulevard
Manatee Performing Arts Center - April 27, 2023 through May 14, 2023
Based on the Billy Wilder film, the musical version of Sunset Boulevard is a tale of faded glory and unfulfilled ambition. Andrew Lloyd Webber's Tony Award-winning masterwork of dreams and desire in the land called Hollywood includes the lush, swelling standards "With One Look," "As If We Never Said Goodbye" and "Perfect Year."
For tickets: click here.
Bright Star
Theatre UCF - March 23, 2023 through April 02, 2023
Enjoy some good ol bluegrass, Americana music, and sweet, Southern sugar in this gentle-spirited musical that doesnt shy away from being unapologetically sentimental and follows the spunky life of a woman living on the brink of love and hope in North Carolina.In 1925, a care-free and barefoot wild teenage girl living in a beautiful small mountain town in North Carolina falls in love and has a child only to have her pregnancy hidden from the town and her baby taken at birth. 22 years later she has grown into a vibrant, successful magazine editor in Asheville, conquering a male-dominated profession until a shocking encounter changes the course of her life, restores her hope and blesses her with the love she lost so long ago. Created by Steve Martin and Edie Brickell, Bright Star is based on their Grammy-award winning album Love Has Come For You and will leave audiences feeling hopeful, nostalgic and full of love.
For tickets: click here.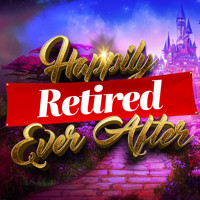 Happily (Retired) Ever After
CFCArts Black Box Theatre - April 15, 2023 through April 15, 2023
Join Central Florida Community Arts' Narrators!, as they present Happily (Retired) Ever After, comedic vignettes on Disney characters as they age. Come prepared to have fun with your favorite "silverdomes" as The Narrators! retell classic stories that will leave you laughing.
For tickets: click here.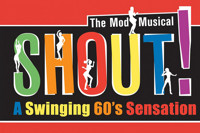 Shout!
The Winter Park Playhouse - March 16, 2023 through April 22, 2023
Journey back to 1960s London and the liberating days that made England swing! This smashing Off-Broadway musical features an irresistible score of hit music by Dusty Springfield, Petula Clark, Lulu and more, including "Downtown," "Don't Sleep in the Subway" and "You Don't Have to Say You Love Me."
For tickets: click here.
Alexis & Jim Pugh Theater (Dr. Phillips Center) - April 22, 2023 through April 23, 2023
One of the most popular Disney movies of all time is capturing hearts in a whole new way: as a practically perfect musical! Based on the books by P.L. Travers and the classic Walt Disney film, Disney and Cameron Mackintosh's Mary Poppins delighted Broadway audiences for over 2,500 performances and received nominations for nine Olivier and seven Tony Awards, including Best Musical.
For tickets: click here.
Kinky Boots
Orlando Shakes - April 05, 2023 through April 30, 2023
You change the world when you change your mindA fierce drag queen and a struggling factory owner must embrace their differences and work together on an outlandish new idea to save the owners shoe business producing a line of stunning stiletto heels. This huge-hearted, smash-hit, with 16 original songs by Cyndi Lauper, is the winner of every Best Musical award, including the Tony, Grammy, and Londons Olivier award. Dont miss this over-the-top extravaganza!
For tickets: click here.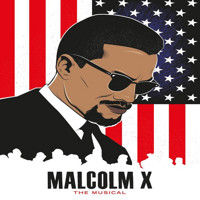 Malcolm X The Musical
Dr. Phillips Center For the Performing Arts - April 30, 2023 through April 30, 2023
Malcolm X: The Musical tells the extraordinary story of a man's transformation from a life of crime on the streets of Harlem, to a minister and leader of the Black Muslim Movement. Calling out the injustices of racism, Malcolm X preached a message of empowerment to the African Americans of his day. Step into the knowledge of who Malcolm really was in this new contemporary musical, and experience the pain, passion and purpose of his life story in a new way! Malcolm X The Musical is by playwright and composer Tommie Wofford. The show has been performed on critically acclaimed stages from its world premiere at the Award Winning Theatre Winter Haven to its New York City debut showcase at the Tony Award Winning Feinstein's 54 Below.
For tickets: click here.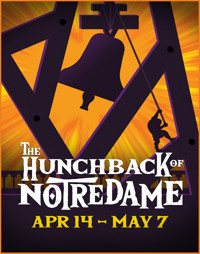 The Hunchback of Notre Dame
Athens Theatre - April 14, 2023 through May 07, 2023
Based Victor Hugos classic novel and the lyrical songs from Disneys film, the bold and dramatic theatrics, combined with the musics orchestral and choral power, promise to transport audiences back to fifteenth century Paris and inside the walls of the worlds most famous cathedral. This powerful and timeless tale of love and heroism coming in the least expected forms will have audiences mesmerized by the magic of this truly unforgettable musical.
For tickets: click here.
---
Looking to include your shows? Submit them to our listings here.