Washington, DC is never lacking outstanding theatre, whether epic Broadway shows, engrossing dramas or bold fringe offerings. BroadwayWorld is rounding up our top recommended theatre every month. One Jewish Boy, Passing Strange, and more lead our top picks for June 2023!
One Jewish Boy
Theater J - June 07, 2023 through July 02, 2023
In this bittersweet, sophisticated and quick-fire new British comedy about antisemitism, Jesse, a nice Jewish boy, falls in love with Alex, a nice mixed-race girl. The love between them is pure and absolute, but Jesse has never been able to shake off the vicious attack that changed him forever. Navigating any relationship is difficult enough, but what happens when you factor in politics and rising prejudice? Don't miss the US premiere of this urgent and unflinching comedy, which pits the impact of hatred against the power of love.
For tickets: click here.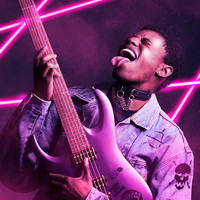 Passing Strange
Signature Theatre - April 25, 2023 through June 18, 2023
Music is the freight train to ride for this electrifying Tony Award-winning travelogue of identity, acceptance and love.A young man discovers his musical calling and sets off for Europe, leaving behind his mother and comfortable suburban life. In his rebellion filled with sex, drugs and rock n roll, he yearns for something in life that he thinks can only be found in art.Bursting with energizing punk, blues, gospel, and jazz music, this rock concert spin on musical theatricality radiates with humor, passion and heart.Permeating everything is that thrilling score in which rock, punk, funk and gospel conduct a revival meeting that blows the roof off. Rolling Stone
For tickets: click here.
Exclusion
Arena Stage - May 05, 2023 through June 25, 2023
A reluctant historian is thrown out of her element when her acclaimed book about the Chinese Exclusion Act of 1882 is optioned by a larger-than-life Hollywood mogul with a track record for making smash-hit TV shows. The professional bleeds into the personal when she finds herself weighing the historical facts against her own awakening ambitions. In a hilarious workplace comedy with teeth, tensions rise and deals are made and broken.
For tickets: click here.
Good Bones
Studio Theatre - May 10, 2023 through June 18, 2023
Aisha's moved back to the block, but the neighborhood's changed. She's an urban planner, returning to her hometown, renovating a townhouse that's seen better days. Aisha tries to convince her husband to spring for crown molding and endures the noise that blares from the street all night. But when their contractor is caught up in an act of violence a block away, Aisha's homecoming becomes more complex than she expected. A Studio-commissioned play by 2022 Pulitzer Prize winner James Ijames, Good Bones explores gentrification and belonging, displacement and upward mobility, and being haunted by a legacy you're only just beginning to understand.
For tickets: click here.
KUMANANA! An Afro-Peruvian Musical Revue
GALA Hispanic Theatre - June 07, 2023 through June 25, 2023
As poets, musicians, dancers, choreographers, and historians, Victoria and Nicomedes Santa Cruz led the resurgence of Afro-Peruvian arts in the 1960s. Their efforts to restage and reconstruct forgotten genres of Afro-Peruvian cultural history in Lima's most prestigious theaters provided powerful resistance to their marginalization at a crucial moment in history. Celebrating the legacy of the Santa Cruz siblings in this captivating musical revue that features their own original music and writing, Kumanana shines a spotlight on the wealth of artistry from the Afro-Peruvian community.
For tickets: click here.
Disney's Beauty and the Beast
Hope Theater - Now through June 18, 2023
Building on the huge success of last spring's production of Godspell!, Hope Theater presents Disney's Beauty and the Beast in June of 2023. For nearly 300 years, the tale of "Beauty and the Beast" has captured the imaginations of people around the world. In 1991, Disney produced their own take on this "tale as old as time" in their 30th animated feature. And, in 1994, they brought that animated story to the Broadway stage where it enjoyed amazing success over its 13-year run. The Broadway production of Disney's version of the story sought to capture the visuals of the animated classic. The original tale, however, offers a darker aesthetic drawn from its 18th century setting and a time of wealthy oppression, masquerades, and a gothic flare to the story.
For tickets: click here.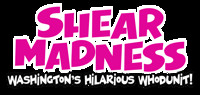 Shear Madness
Kennedy Center - October 04, 2022 through June 30, 2025
Figure out whodunit at this wildly popular record-breaking comedy. Audiences all over the world have spotted the clues and questioned the suspects amid much hilarity. But dont be surprised if you think youve cracked the case... Shear Madness is different every night, so audiences keep coming back for more! The fun bubbles up at the Kennedy Center where shrieks of laughter rock the halls. The Huffington Post says Shear Madness is downright hilarious. It would be madness to miss it!
For tickets: click here.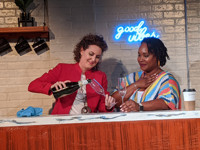 Dissonance
The Essential Theatre - May 30, 2023 through June 11, 2023
Dissonance is a heart-warming conversation between two friends of 20 years that explores the international hurt following the murder of George Floyd and how it impacts both these black and white American women. Can a friendship survive the brutal honesty of differing experiences?
For tickets: click here.
Broadway in the Park featuring Lea Salonga
Wolf Trap - June 16, 2023 through June 16, 2023
Join us for the annual night of stellar show tunes and memorable performances as Signature Theatre and Wolf Trap welcome star of stage and screen, Lea Salonga. Lea Salonga, nicknamed the "Pride of the Philippines" (BroadwayWorld), first rose to international fame when she originated the role of Kim in Miss Saigon, for which she won an Olivier Award and a Tony Award. She has continued to win over audiences and critics with her roles as Éponine and Fantine in Les Misérables, Erzulie in Once on This Island, and as the singing voice of Disney princesses Jasmine (Aladdin) and Fa Mulan (Mulan and Mulan II). Salonga will be joined onstage by some of the DMV area's favorite local Signature Theatre performers.
For tickets: click here.
---
Looking to include your shows? Submit them to our listings here.