Los Angeles is never lacking outstanding theatre, whether epic Broadway shows, engrossing dramas or bold fringe offerings. BroadwayWorld is rounding up our top recommended theatre every month. This month's top picks include Mälkki Leads Dvořák and more!
Mälkki Leads Dvořák
LA Philharmonic - March 23, 2023 through March 25, 2023
Susanna Mälkki leads the LA Phil in the joyous polkas and melancholy dumkas of Dvořák's spirited Slavonic Dances. Written while the composer was relatively unknown, Dvořák's spirited transformation of Czech and Bohemian folk dances rhythms launched his career. Famously obsessed with railroads-even saying once he would trade all his symphonies for having invented the locomotive-the Slavonic Dances invites listeners to imagine a train journey through Eastern Europe, taking in the many dance melodies heard at weddings and celebrations.
When asked to describe Felipe Lara's Double Concerto after its first rehearsal, Grammy-winning jazz vocalist and bassist Esperanza Spalding called it "magic, interdimensional space music." spalding's partner in opening portals to new sound worlds is MacArthur Fellow Claire Chase, armed with both a traditional flute and her contrabass version nicknamed "Big Bertha."
For tickets: click here.
Calvin Berger
The Colony Theatre - February 16, 2023 through March 26, 2023
Loosely based on the story of Cyrano de Bergerac, the musical Calvin Berger is the contemporary and hilarious story of unrequited feelings, love notes, and physical insecurity among high school seniors. Smitten with the beautiful Rosanna, Calvin is paralyzed by self-doubt due to the size of his nose. No words of encouragement coming from his quirky best girlfriend Bret seem to help. Rosanna finds her head turned by the good-looking new student, Matt, who is painfully shy and unable to voice his mutual attraction to her. Hoping to forge a closer relationship to his love, Calvin offers to pen Matt's eloquent love notes to Rosanna. As deceptions unravel and truths are revealed, Calvin is about to learn that sometimes what you're looking for is right under your nose.
For tickets: click here.
Ordinary Days
Long Beach Playhouse - March 03, 2023 through March 05, 2023
Set in New York City, the musical follows four characters, Claire, Jason, Warren, and Deb, exploring how their ordinary lives connect in the most amazing ways.
For tickets: click here.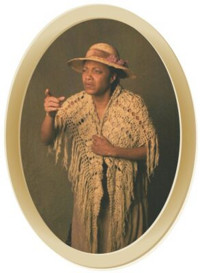 THE SPIRIT OF HARRIET TUBMAN
North Coast Repertory Theatre - March 06, 2023 through March 07, 2023
There are many plays about Harriet Tubman, but none share her entire life story like a visit with THE SPIRIT OF HARRIET TUBMAN. Leslie invokes the "spirit" of Harriet Tubman as she portrays the life of the famous Underground Railroad conductor, recreating stories familiar and some rarely told, using words said to have been Harriet Tubman's own. Through it all, we learn of the faith and conviction that drove Harriet Tubman to follow her dreams as the spirit of the past connects with the present, to inspire her charges to have the courage to do the same in envisioning their future.
For tickets: click here.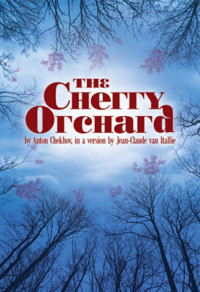 The Cherry Orchard
North Coast Repertory Theatre - March 01, 2023 through March 26, 2023
Anton Chekhov's beloved masterwork is a rich tapestry of the human condition woven into a humorous and haunting tale. With universal themes of societal upheaval, love, loss, grief, envy, and ambition, THE CHERRY ORCHARD remains as relevant and powerful today as it was when it first premiered in 1903. Serious theatre-lovers will not want to miss this classic tale of heightened human drama.
For tickets: click here.
The Secret Garden
Center Theatre Group - February 19, 2023 through March 26, 2023
The Secret Garden blossoms again for a new generation by the original creators, Tony Award and Pulitzer Prize winner Marsha Norman and Grammy Award®-winning composer Lucy Simon. Follow young, orphaned Mary Lennox as she's sent from her home in India to live with her reclusive uncle on his haunted English country estate. Guided by an exceptionally beautiful score, Mary's unapologetic curiosity and the help of unlikely companions send her on a thrilling quest to untangle the pieces of her family's past and, most importantly-discover herself.
For tickets: click here.
---
Looking to include your shows? Submit them to our listings here.