Los Angeles is never lacking outstanding theatre, whether epic Broadway shows, engrossing dramas or bold fringe offerings. BroadwayWorld is rounding up our top recommended theatre every month. Our top picks for April 2023 include Merrily We Roll Along, Peter and the Starcatcher, and more!
Merrily We Roll Along
The Whitefire Theatre - March 25, 2023 through April 30, 2023
The authors of the landmark show, Company, reunite to turn the traditional showbiz musical on its head in this thrilling and compelling Broadway fable about friendship, compromise and the high price of success. Stephen Sondheim and George Furth expertly blend the excitement and energy of a backstage musical with a poignant and emotional contemporary story about the importance of staying true to one's ideals.
Merrily We Roll Along begins in the present and moves backwards, tracing the lives of wealthy, jaded composer, Franklin Shepard, and his two estranged friends through each milestone of their personal and professional lives (good and bad). The show ends with a touch of rueful irony, as the three best friends at the start of their careers face a bright future: young, talented and enthusiastic about the worlds waiting to be conquered.
Merrily We Roll Along is a show that crackles with the wit, humor and intensity that embody the spirit of New York City. With a brilliant score and that deep insight one expects from any Sondheim endeavor, Merrily We Roll Along is a spirited and moving cautionary tale for anyone who has ever pursued a dream.
This production is being presented under the auspices of the Actors' Equity Association Los Angeles Self-Produced Project Code.
For tickets: click here.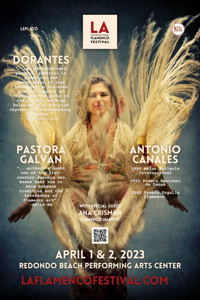 Los Angeles International Flamenco Festival
Redondo Beach Performing Arts Center - April 01, 2023 through April 02, 2023
The Los Angeles International Flamenco Festival returns this April 1st and 2nd to the Redondo Beach Performing Arts Center, continuing its mission to present unique programming and world-class flamenco music to Los Angeles with the most acclaimed and influential flamenco artists direct from Spain, many making their first U.S./Los Angeles appearances.
For tickets: click here.
Peter & The Starcatcher
Theatre 29 - March 17, 2023 through April 02, 2023
With ingenious stagecraft and boundless creativity, The Tony-winning Peter and the Starcatcher upends the century-old story of how a miserable orphan comes to be The Boy Who Would Not Grow Up (a.k.a. Peter Pan). From marauding pirates and jungle tyrants to unwilling comrades and unlikely heroes, Peter and the Starcatcher playfully explores the depths of greed and despair... and the bonds of friendship, duty and love.
For tickets: click here.
Los Angeles Women's Theatre Festival
Barnsdall Gallery Theatre - March 23, 2023 through March 26, 2023
The longest running Annual Solo Festival for women in Los Angeles, LAWTF will take place March 23- March 26 at Barnsdall Art Park Gallery Theatre, 4800 Hollywood Boulevard, Hollywood, CA 90027.
For tickets: click here.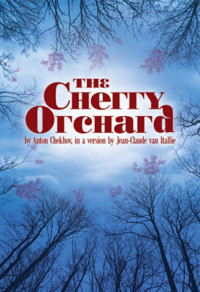 The Cherry Orchard
North Coast Repertory Theatre - March 01, 2023 through March 26, 2023
Anton Chekhov's beloved masterwork is a rich tapestry of the human condition woven into a humorous and haunting tale. With universal themes of societal upheaval, love, loss, grief, envy, and ambition, THE CHERRY ORCHARD remains as relevant and powerful today as it was when it first premiered in 1903. Serious theatre-lovers will not want to miss this classic tale of heightened human drama.
For tickets: click here.
The Circus
Bob Baker Marionette Theater - January 14, 2023 through March 26, 2023
Our marionette Ringmaster is proud to present the greatest puppet show on Earth-featuring over 100 of Bob Baker's exquisitely handcrafted marionettes-where the fiercest (and the timidest) of animals roam, trapeze performers execute daring, spine-chilling aerial feats of acrobatics, and the clowns do what clowns do best ... it's fun! Fun! FUN!
For tickets: click here.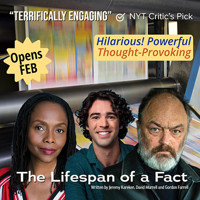 The Lifespan of a Fact
The Fountain Theatre - February 17, 2023 through April 02, 2023
What's more important: writing the truth, or telling a good story? The Fountain Theatre presents the West Coast premiere of the Broadway hit play, The Lifespan of a Fact, by Jeremy Kareken, David Murrell and Gordon Farrell. Simon Levy directs for a February 18 opening, with performances continuing through April 2 on the Fountain's indoor stage.
For tickets: click here.
HAND TO GOD
Coachella Valley Repertory - March 28, 2023 through April 09, 2023
David Askin's HAND TO GOD received FIVE Tony Award nominations, including Best New Play. Tormented by feelings of lust and loss, an unhappy teenage boy tries to please his mother by performing with a puppet for her church ministry program. However, things get slightly out of hand and do not go according to plan. Tackling the nature of good and evil, Hand to God is a metaphor for getting to the crux of matters. Audience members should note that this dark comedy contains sexualized scenes, violence, profanity, and puppet nudity.
For tickets: click here.
Kiss of the Spider Woman
A Noise Within - March 26, 2023 through April 23, 2023
Set in a South American prison cell in a country under authoritarian rule, two polar opposites discover that love may spring in the most unlikely of places. Poignant, chilling, funny and sensual, this intimate two-hander is the story of Valentin, a macho political prisoner whose commitment to the Marxist cause takes precedence over everything else, and queer, movie-loving Molina, who escapes the harsh reality of prison life by retelling beloved film noir classics and emulating their glamorous leading ladies. Forced to share a cell in Buenos Aires' notorious Villa Devoto prison during Argentina's "Dirty War," the two forge an unlikely relationship.

Tickets start at $25; Student tickets start at $18; A Noise Within, 3352 E Foothill Blvd., Pasadena, CA 91107; (626) 356-3100; www.anoisewithin.org
For tickets: click here.
The Music Center - April 28, 2023 through April 30, 2023
One of the most famous and dynamic dance ensembles in the world, the Paul Taylor Dance Company kicks off Dance at The Music Center's 20th season from April 28-30, 2023, with a dance residency that includes performances in The Music Center's Dorothy Chandler Pavilion. The company will present two thought-provoking works, Company B and The Green Table, both of which address the impact of war, along with the world premiere of a work by resident choreographer and former New York City Ballet principal dancer Lauren Lovette.
For tickets: click here.
---
Looking to include your shows? Submit them to our listings here.