Orlando is never lacking outstanding theatre, whether epic Broadway shows, engrossing dramas or bold fringe offerings. BroadwayWorld is rounding up our top recommended theatre every month. This month's picks include Matilda, The Addams Family, The Prom and more!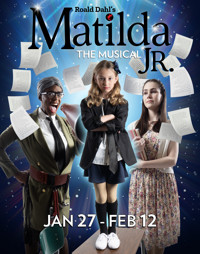 Matilda, Jr.
Athens Theatre - January 27, 2023 through February 12, 2023
SOMEWHERE INSIDE ALL OF US IS THE POWER TO CHANGE THE WORLD!
The truly great childrens author Roald Dahl brings us a musical to delight all generations, a joyous girl power romp full of catchy songs and high-energy dance numbers in which a very special girl with an amazing imagination saves her well-intentioned, shy teacher and triumphs over every sort of adversity. Children and adults will both fall in fall in love with this Broadway hit and winner of 16 Best Musical awards!
For tickets: click here.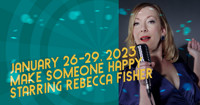 Orlando Shakes - January 26, 2023 through January 29, 2023
Celebrated actor and vocalist Rebecca Fisher has enjoyed a career in professional theater for over 30 years. Now, she brings her love of the standards with a nod to Broadway, featuring songs in a spirited cabaret that will lift your heart and tap your toes. Enjoy this musical evening of joy and celebration that will make you want to make someone happy!
For tickets: click here.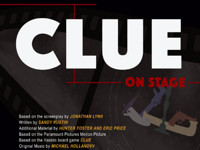 Clue
Osceola Arts - January 20, 2023 through February 05, 2023
Miss Scarlett, Professor Plum, Mrs. White, Mr. Green, Mrs. Peacock and Colonel Mustard have all been invited to a mysterious dinner party. When their host turns up dead, the six guests must put their heads together to find the killer. If they dont, they could be next in this hilarious whodunit farce.
For tickets: click here.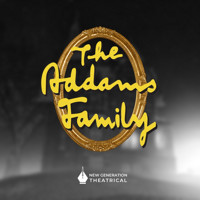 The Addams Family
Inside the Fashion Square Mall - February 23, 2023 through February 11, 2023
A comical feast that embraces the wackiness in every family, The Addams Family features an original story, and it's every father's nightmare: Wednesday Addams, the ultimate princess of darkness, has grown up and fallen in love with a sweet, smart young man from a respectable family- a man her parents have never met. And if that wasn't upsetting enough, Wednesday confides in her father and begs him not to tell her mother. Now, Gomez Addams must do something he's never done before- keep a secret from his beloved wife, Morticia. Everything will change for the whole family on the fateful night they host a dinner for Wednesday's "normal" boyfriend and his parents. Directed by Nicole Visco.
The event takes place directly inside the mall across from Macy's. Recommended parking and visiting details will be sent via email to ticket holders.
For tickets: click here.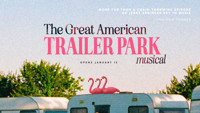 The Great American Trailer Park Musical
Theater West End - January 12, 2023 through February 05, 2023
The story has, at its center, a love triangle between an agoraphobe, a highway toll collector and an exotic dancer with an unhinged ex-boyfriend. A Greek-chorus-eque trio of trailer park women helps guide the narrative, playing any character or gender they choose while breaking the fourth wall at whim to air their own dirty laundry. The result is a sense of informality and community - the lifeblood of neighborhoods everywhere. More than a decade after its New York premiere, "The Great American Trailer Park Musical" continues to connect with audiences and sold-out crowds. Beyond the broad comedy and Jerry Springer-worthy confrontations, the show is about rising above our impulses, our mistakes and our surroundings to make a future we can believe in despite the past.
For tickets: click here.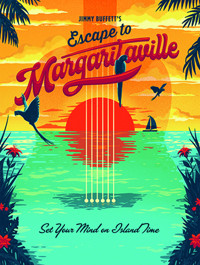 Jimmy Buffett's ESCAPE TO MARGARITAVILLE
Titusville Playhouse Inc. - January 13, 2023 through February 12, 2023
Jimmy Buffett's ESCAPE TO MARGARITAVILLE is a musical comedy featuring the most-loved Jimmy Buffett classics, including "Cheeseburger in Paradise", "Margaritaville," "It's Five O'Clock Somewhere," "Fins," "Volcano," and many more. With a book by Emmy Award winner Greg Garcia ("My Name is Earl," "Raising Hope") and Emmy nominee Mike O'Malley ("Survivor's Remorse," "Shameless"), this hilarious, heartwarming musical is the party you've been waiting for! A part-time bartender, part-time singer and full-time charmer thinks he's got life all figured out until a beautiful career-minded tourist steals his heart and makes him question everything.
For tickets: click here.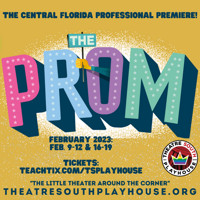 The Prom
Theatre South Playhouse - February 09, 2023 through February 19, 2023
"I Just Wanna Dance With You" at the professional premiere of "The Prom" at Theatre South Playhouse! Four fading Broadway stars are in desperate need of a new stage. So when they hear that trouble is brewing around a small-town Indiana promand the press is involvedthey know that its time to put a spotlight on the issueand themselves. The towns parents want to keep the dance on the straight and narrowbut when one student just wants to bring her girlfriend to prom, the entire town has a date with destiny. Now, Broadways brassiest are coming to join the fight and they are ready to kick-ball-change the world.Director: Tara KromerMusical Director: Justin Adams
For tickets: click here.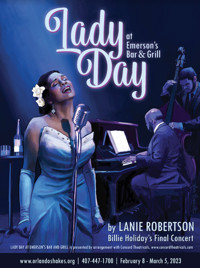 Lady Day at Emerson
Orlando Shakes - February 08, 2023 through March 05, 2023
I cant give you anything but loveIn this powerful musical production, youll laugh as much as you cry while Billie Holiday sings her most famous songs and reminisces about the great triumphs and losses of her life. The time is 1959. The place is a seedy bar in Philadelphia. The audience is about to witness one of Billies last performancesfour months before her untimely death. With the help of her piano man, Jimmy Powers, she lets music tell her story, sharing soulful, heart-wrenching, and bawdy songs from her memorable canon including: Strange Fruit, God Bless the Child, When a Woman Loves a Man, and TAint Nobodys Business If I Do.
For tickets: click here.
---
Looking to include your shows? Submit them to our listings here.