Florida is never lacking outstanding theatre, whether epic Broadway shows, engrossing dramas or bold fringe offerings. BroadwayWorld is rounding up our top recommended theatre every month. This month's picks include LADY DAY AT EMERSON'S BAR AND GRILL and more.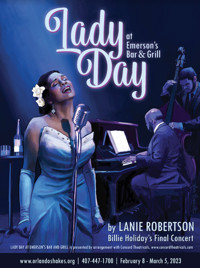 Lady Day at Emerson's Bar and Grill
Orlando Shakes - February 08, 2023 through March 05, 2023
I cant give you anything but loveIn this powerful musical production, youll laugh as much as you cry while Billie Holiday sings her most famous songs and reminisces about the great triumphs and losses of her life. The time is 1959. The place is a seedy bar in Philadelphia. The audience is about to witness one of Billies last performancesfour months before her untimely death. With the help of her piano man, Jimmy Powers, she lets music tell her story, sharing soulful, heart-wrenching, and bawdy songs from her memorable canon including: Strange Fruit, God Bless the Child, When a Woman Loves a Man, and TAint Nobodys Business If I Do.
For tickets: click here.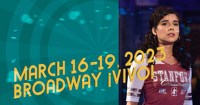 Broadway ¡Vivo! A Celebration of Latin Artists
Orlando Shakes - March 16, 2023 through March 19, 2023
Closing out this seasons Cypress Bank & Trust Courtyard Cabaret Series with a bang is Broadway Vivo!, a vibrant tribute to the enduring legacy that Latinx artists have contributed to musical theater. Featuring decades of Broadway hits, this concert offers an enthralling view into Latinx/Latin stories, writers, and artists, in a grand celebration of Broadways history.
For tickets: click here.
Misery
Straz Center for the Performing Arts - March 15, 2023 through April 09, 2023
Misery follows successful romance novelist Paul Sheldon, who is rescued from a car crash by his number one fan, Annie Wilkes, and wakes up captive in her secluded home. While Paul is convalescing, Annie reads his latest book and becomes enraged when she discovers the author has killed off her favorite character, Misery Chastain. Annie forces Paul to write a new novel, but he realizes Annie has no intention of letting him go anywhere. The irate Annie has Paul writing as if his life depends on it and it does. There are no lulls in famed screenwriter William Goldmans 90-minute stage adaptation of the Stephen King story, which Goldman himself translated into the 1990 film [it moves] faster than snow piling up in a Colorado blizzard. NBC New York.
For tickets: click here.
The Last Match
Florida Studio Theatre - February 22, 2023 through March 17, 2023
It's the semifinals of the U.S. Open. Sergei Sergeyev, an up-and-coming Russian phenom, and Tim Porter, a great American superstar in the twilight of his career, go head-to-head under the lights of the tennis court. Journey into the minds of these two extraordinary players as they consider the shots they didn't take, the sacrifices they made for success, and the legacy they may leave behind. By match point, much more has been won and lost than a game of tennis.
For tickets: click here.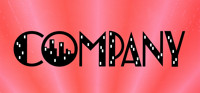 COMPANY
Manatee Performing Arts Center - March 02, 2023 through March 12, 2023
Sondheim's game-changing musical is a sophisticated and honest look at modern adult relationships. Robert's 35th birthday has arrived and his friends join him, but they constantly question him on when he plans to get married. Through a series of vignettes, we follow Robert as he learns about marriage, divorce, and relationships through his friends' experiences. From what he learns, Robert comes to a decision on if he wants to stay a bachelor, or find the love of his life despite the problems that can arise.
For tickets: click here.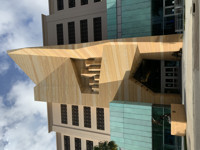 The Lift Every Voice: New Play Festival
American Stage Theatre Company - March 03, 2023 through March 05, 2023
For the first time ever, downtown's James Museum and American Stage are partnering to bring you the three-day Lift Every Voice: New Play Festival. Five brand new plays will see a staged reading on the James stage, enjoy words from an established playwright speaker, discover new art in one of the many panels, and celebrate art in a beautiful location. Bask in the art for all three days, or pick and choose the readings you just can't miss.
‍
For tickets: click here.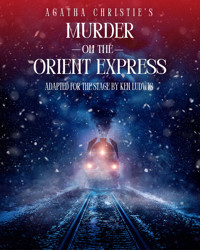 Agatha Christie's Murder on the Orient Express
Ritz Theater Sanford - March 10, 2023 through March 19, 2023
Just after midnight, a snowdrift stops the Orient Express in its tracks. The next morning, an American tycoon lies dead in his compartment, stabbed a dozen times, his door locked from the inside. Isolated and with a killer in their midst, the passengers rely on famed detective Hercule Poirot (played by Adam Cornett) to identify the murderer before they strike again. The play adaptation of Agatha Christie's famous murder mystery first premiered in 2017, and the 1974 film adaptation received 6 Academy Award nominations, including one win. Directed by Doug Carey for Ritz Theater Sanford. Sponsored by Headquarters Hyundai, Seminole County, and the State of Florida Arts & Culture Division.
For tickets: click here.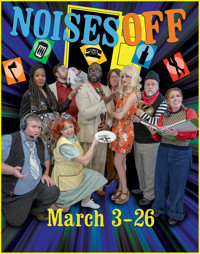 Noises Off
Athens Theatre - March 03, 2023 through March 26, 2023
An exceptionally delightful farce, Michael Frayns Noises Off makes hilarious fun of what goes on back stage in any theatre. From missed cues and flubbed lines to out-of-control egos, come prepared to enjoy the over-the-top, slapstick humor and to hold your sides with laughter.
For tickets: click here.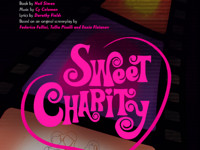 Sweet Charity
Osceola Arts - March 10, 2023 through March 26, 2023
This Bob Fosse musical comedy tells the story of Charity Valentine. She is a hopeless romantic dance hall hostess who hasnt been lucky in love since moving to the Big Apple. Enter Oscar, a mild-mannered accountant, who just might be the ONE! Will Charitys unwavering optimism finally lead her to true love?
For tickets: click here.
Bright Star
Theatre UCF - March 23, 2023 through April 02, 2023
Enjoy some good ol bluegrass, Americana music, and sweet, Southern sugar in this gentle-spirited musical that doesnt shy away from being unapologetically sentimental and follows the spunky life of a woman living on the brink of love and hope in North Carolina.In 1925, a care-free and barefoot wild teenage girl living in a beautiful small mountain town in North Carolina falls in love and has a child only to have her pregnancy hidden from the town and her baby taken at birth. 22 years later she has grown into a vibrant, successful magazine editor in Asheville, conquering a male-dominated profession until a shocking encounter changes the course of her life, restores her hope and blesses her with the love she lost so long ago. Created by Steve Martin and Edie Brickell, Bright Star is based on their Grammy-award winning album Love Has Come For You and will leave audiences feeling hopeful, nostalgic and full of love.
For tickets: click here.
---
Looking to include your shows? Submit them to our listings here.