Philadelphia is never lacking outstanding theatre, whether epic Broadway shows, engrossing dramas or bold fringe offerings. BroadwayWorld is rounding up our top recommended theatre every month. April 2023's top picks include You're A Good Man Charlie Brown, Jesus Christ Superstar, Cabaret and more.
You're A Good Man Charlie Brown
Footlighters Theater - March 24, 2023 through April 02, 2023
Charles Schulz's beloved comic comes to life in Clark Gesner's classic musical, You're a Good Man, Charlie Brown. The whole gang is here: bossy Lucy is hopelessly in love with piano prodigy Schroeder who doesn't give her the time of day, perfectionist Sally is still mocking blanket-toting Linus, Snoopy is in the doghouse, and "blockhead," himself, Charlie Brown, is in rare form. Brief vignettes span the months from Valentine's Day to Beethoven Day, from wild optimism to utter despair. Whether you're keen to fly with the Red Baron, moon over the Moonlight Sonata, or just do your best to find "Happiness," You're a Good Man, Charlie Brown is a crowd-pleasing classic.
For tickets: click here.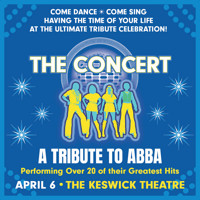 The Concert: A Tribute to ABBA
Keswick Theatre - April 06, 2023 through April 06, 2023
21st Century Artists, Inc. has been presenting its ABBA tribute show throughout North America for well over a decade, previously known as ABBA The Music, ABBA The Hits, and ABBA The Concert. The audience and press all agree - "This is the closest to ABBA you'll ever get." The Concert: A Tribute To ABBA brings one of the greatest pop phenomena back to life... Here are a few highlights from its many successful US tours.
For tickets: click here.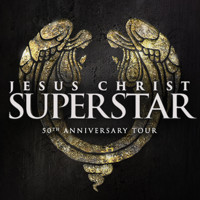 JESUS CHRIST SUPERSTAR 50TH ANNIVERSARY TOUR
Appell Center for the Performing Arts - April 12, 2023 through April 12, 2023
Celebrating its 50th Anniversary, a new mesmerizing production of the iconic musical phenomenon returns to the stage. Originally staged by London's Regent's Park Open Air Theatre and helmed by the acclaimed director Timothy Sheader (Crazy for You, Into the Woods) and cutting-edge choreographer Drew McOnie (King Kong, Strictly Ballroom), this production won the 2017 Olivier Award for Best Musical Revival garnering unprecedented reviews and accolades. Appealing to both theater audiences and concert music fans, this production pays tribute to the historic 1971 Billboard Album of the Year while creating a modern, theatrical world that is uniquely fresh and inspiring.
For tickets: click here.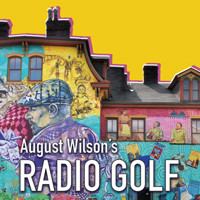 Arden Theatre Company - March 23, 2023 through April 16, 2023
The last chapter of August Wilson's monumental ten-part series, The American Century Cycle, will come to the F. Otto Haas Stage. Set in Pittsburgh in the late 1990s, it's the story of a successful entrepreneur who aspires to become the city's first Black mayor. But when the past begins to catch up with him, secrets get revealed that could be his undoing.
For tickets: click here.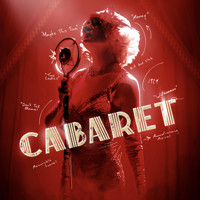 Cabaret
Bristol Riverside Theatre - Now through April 16, 2023
one of the great Broadway musicals of all time-an exhilarating, harrowing masterpiece. Time Out NYWillkommen to the Kit Kat Club, a hot and sleazy nightclub in 1929 Berlin. When American writer Cliff Bradshaw arrives looking for inspiration, he falls for its star performer, Sally Bowles. However, their decadent lifestyle is soon threatened by the Nazis impending rise to power. Kander and Ebbs Tony Award-winning musical features one of Broadways most memorable scores, including Money Makes the World Go Round, Willkommen, Maybe This Time and Cabaret.
For tickets: click here.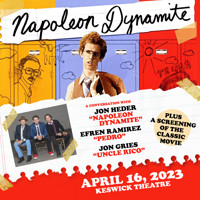 Napoleon Dynamite Live!
Keswick Theatre - April 16, 2023 through April 16, 2023
The beloved indie classic "Napoleon Dynamite" was made almost almost 20 years ago. Since then much has changed; but the characters, as enduring as they are endearing, stay in our hearts. Appealing to the inner-teenager in each of us, the story, and more importantly the dialogue, makes "Napoleon Dynamite" one of the most quoted movies of our time. Napoleon Dynamite makes us laugh - and laugh hard - over and over again. This unique evening includes a full screening of "Napoleon Dynamite" followed by a lively, freewheeling, moderated discussion with fan-favorite cast members; Jon Heder (Napoleon Dynamite), Efren Ramirez (Pedro) and Jon Gries (Uncle Rico).
For tickets: click here.
METAMORPHOSIS OF PLANTS - Lyric Fest
Longwood Gardens, Ballroom - April 22, 2023 through April 22, 2023
Metamorphosis of PlantsA Lieder Celebration For Earth Day At Longwood GardensAn Earth Day celebration created for Longwood Gardens, this concert of German Lieder is inspired by the great German poet, statesman, and botanist, Johann Wolfgang von Goethe and his poem, The Metamorphosis of Plants. Botanical songs from Schubert, Brahms, Beethoven, Wolf, Mahler, and more, with Goethes majestic poem interspersed throughout, read in English. This intimate performance is modeled after the European salon experience and will feature accompanying botanical video animations and supertitles at the Longwood performance Single tickets available to the general public beginning August 16, 2022, through Longwood Gardens exclusively.Longwood Gardens, BallroomApril 22, 2023 @ 8:00 pmPeabody Institute, Baltimore, MD (free and open to the public)April 23, 2023 @ 7:30 pm
For tickets: click here.
Everybody
Temple Theaters - April 20, 2023 through April 29, 2023
This modern riff on the fifteenth-century morality play Everyman, written by Branden Jacobs-Jenkins and directed by Cat Ramirez, follows a character named Everybody (who is chosen from amongst the cast by lottery at each performance) as they journey through lifes greatest mysterythe meaning of living. Content Advisory: Everybody focuses on topics surrounding death and mortality. Characters utilize strong language and discuss racism and microaggressions. COVID Policies: Temple University is currently hosting events in compliance with regional, city-wide, and CDC guidelines. Visit temple.edu/coronavirus for additional information. With current rising positivity rates, we encourage audience members to be masked, following current guidelines on indoor venues from the city of Philadelphia. Because protocols may change, we recommend audiences be prepared for the possibility of mandatory masking, and check Temple Theaters' website or social media accounts for updates before attending their performance. Due to the city of Philadelphia's Aug. 13, 2021 mandate requiring full vaccination at higher education institutions, the university requires that all students, staff, faculty, and contractors (unless specifically exempt) must be vaccinated. It takes all members of the Temple University community working together to keep ourselves and everyone safe and healthy. Audiences are strongly encouraged to be vaccinated to contribute to the health of our campus. #VaxUpTU
For tickets: click here.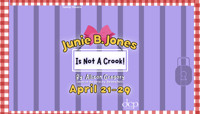 Junie B. Jones Is Not A Crook
DCP Theatre - April 21, 2023 through April 29, 2023
Something terrible happened to Junie B. Jones at school today! Someone stole her new furry mittens! So when Junie B. finds a wonderful pen of many colors, she should be allowed to keep it, right? Because finders keepers, losers weepers. And guess what? There's a new boy in kindergarten and he is the handsomest. The only thing is both Grace and Lucille want him to be their boyfriend. Maybe he will love Junie B. when he sees her wonderful pen! It is okay to keep it, right? Junie B. Jones is not a crook... or is she? A hilarious and heartfelt tale based on the best-selling book series by Barbara Park.
For tickets: click here.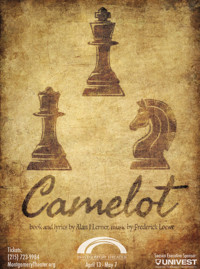 Camelot
Montgomery Theater - April 13, 2023 through May 07, 2023
Borrowing from the Arthurian legends, Lerner and Loewe's Camelot is the duo's fantastical masterpiece which triumphed on Broadway in a legendary original production that lead to a film version, and numerous revivals in New York, London and across the globe. An idealistic young King Arthur hopes to create a kingdom built on honor and dignity, embodied by his Knights of The Round Table. His Ideals, however, are tested when his lovely queen, Guenevere, falls in love with the young Knight, Lancelot, and the fate of the kingdom hangs in the balance.
For tickets: click here.
---
Looking to include your shows? Submit them to our listings here.