San Francisco / Bay Area is never lacking outstanding theatre, whether epic Broadway shows, engrossing dramas or bold fringe offerings. BroadwayWorld is rounding up our top recommended theatre every month. Our top picks for May 2023 include Great Comet and more!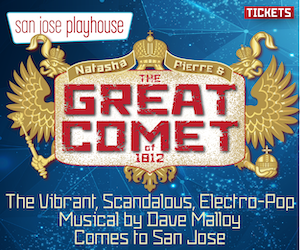 Natasha, Pierre, and the Great Comet of 1812
San Jose Playhouse - April 22, 2023 through May 28, 2023
"Natasha, Pierre, and the Great Comet of 1812" is the vibrant musical from Dave Malloy that innovatively presents a scandalous 70-page slice of Leo Tolstoy's "War and Peace." An electro-pop score, eclectic choreography, and Tolstoy's passionate love story make this "one of the decade's best musicals." (TimeOut New York) Don't miss this great comet, soaring into San Jose Playhouse with a remarkably talented cast, starting April 22. Save $15 per ticket ($10 off + producer pays $5 box office fee) with code: COMETBW
For tickets: click here.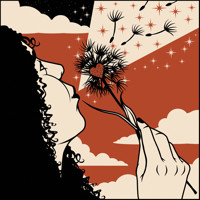 Yerma
Shotgun Players - May 20, 2023 through June 18, 2023
Yerma is a woman who deeply loves her husband Juan, but she longs above all to have a child. Her desire for motherhood becomes an all consuming obsession that sets her against her husband, her neighbors, and the expectations of her community with tragic results. With Yerma, Melinda Lopez weaves Lorca's incredible poetry together with a visceral exploration of raw, human emotions.
For tickets: click here.
The River Bride
City Lights Theater Company - May 18, 2023 through June 11, 2023
Once upon a time, in a fishing village along the Amazon, there lived two sisters struggling to find their "happily ever after." Helena is dreading her sister Belmira's wedding. The groom should have been hers, and she knows her sister wants only to escape to an exciting new life in the city. But three days before the wedding, fishermen pull a mysterious stranger out of the river - a man with no past who offers both sisters an alluring, possibly dangerous future. Brazilian folklore and lyric storytelling blend into a heartrending tale of true love, regret and transformation.
For tickets: click here.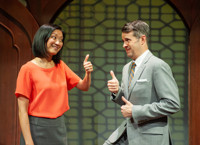 Chinglish
San Francisco Playhouse - May 04, 2023 through June 10, 2023
San Francisco Playhouse presents the comedy "Chinglish" by Tony Award winner and Pulitzer Prize finalist David Henry Hwang ("M. Butterfly," "Yellow Face," "Soft Power"). In this fast-paced modern comedy, culture and customs collide as a naïve American sign manufacturer travels to China in search of a lucrative contract. As he discovers the complexities of the venture, he learns that some things aren't so easily translated. "Chinglish" has been hailed as "One of the funniest plays in memory" (Chicago Sun-Times) and "A lethal comedy about business, sex and the failure to communicate that bristles with intelligence" (Bloomberg). In-demand Bay Area director Jeffrey Lo helms the Playhouse production.
For tickets: click here.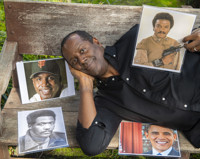 Aren't You...?
The Marsh - April 07, 2023 through May 05, 2023
The Marsh Berkeley presents Fred Pitts' lauded solo work Aren't You...? which recounts his hilarious journey to visit all 21 California Mission churches, where he discovers that being black makes him an instant celebrity - the question is which one? The piece follows Pitts on a summer-long tour to one Mission after the next, encountering docents and fellow tourists. Some are experts on the Catholic Church, a few are experts on Native American history, others are experts on...everything else. Yet, they have one thing in common: they are all experts on which famous black person he resembles. Full of Pitts' personal experiences and love of history, Aren't You...? perfectly blends delightful insights into the Missions, cogent thoughts on early California settlers' interactions with Native Americans, and the experience of walking in the shoes of an African American male.
For tickets: click here.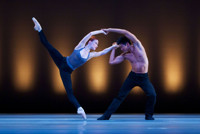 Dance Series 2
Yerba Buena Center for the Arts - May 05, 2023 through May 14, 2023
Smuin's season finale is headlined by soaring works that highlight the company's artistry and depth of talent, including two new works created by women. Smuin will unveil the newest World Premiere by Amy Seiwert, as well as the company premiere of "Sextette" by Kate Skarpetowska, a choreographer named one of "25 to Watch" by Dance Magazine. Originally choreographed on Smuin artists for the National Choreographers Initiative in 2021, the whimsical piece is set to Johann Sebastian Bach's "Violin Concerto No. 1 in A Minor." This impressive mixed repertory program continues with Michael Smuin's stirring "Dream," a pas de deux set to "Romanza" from Chopin's "Piano Concerto No. 1 in E minor, Op. 11." Originally commissioned as an anniversary gift by a devoted Smuin patron, "Dream" will be seen for the first time in two decades. Rounding out the bill is Val Caniparoli's "Swipe," a highly technical piece for four men and three women set to a remix of "String Quartet No. 2" by Gabriel Prokofiev, grandson of Sergei Prokofiev. A classically trained composer known for electronic and hip-hop music, Prokofiev's music complements the pulsing energy of Caniparoli's blend of classical and contemporary movement.
For tickets: click here.
Adventures with Alice
We Players - April 27, 2023 through May 20, 2023
It's time! It's time! Don't be late! No don't delay! Let the White Rabbit lead the way! Through park and trail, over hill and dale, through forest and glen, among the birds and bees, the water and the trees, it's Alice's adventures... WITH YOU! Join We Players this spring 2023 for a jubilant and joyous adventure through a little known stretch of Golden Gate Park alongside looking-glass creatures and queens. We'll follow our heroine through the whimsical world of wonderland, where we meet such favorite Carrollean characters as the White Rabbit, the Mad Hatter, the Tweedles, and more. Perhaps a bit of Wonderland wisdom is exactly what the Dormouse ordered...
For tickets: click here.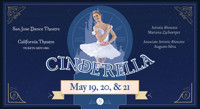 Cinderella
California Theatre - May 19, 2023 through May 21, 2023
Cinderella is a classical ballet composed by Sergei Prokofiev, first performed in 1945. Prokofiev's music for the ballet is renowned for its sweeping melodies, lush orchestration and charming melodies, making it an enduring classic that continues to be performed all over the world. With its timeless story of love, kindness, and perseverance, Cinderella remains one of the most beloved ballets of all time.
For tickets: click here.
---
Looking to include your shows? Submit them to our listings here.