Chicago is never lacking outstanding theatre, whether epic Broadway shows, engrossing dramas or bold fringe offerings. BroadwayWorld is rounding up our top recommended theatre every month. May 2023's top picks include Damn Yankees, Into the Woods, Aladdin and more!
Damn Yankees
The Marriott Theatre - April 12, 2023 through June 04, 2023
Of the many shady trades in baseball history, none have equaled the dark brilliance of the offer in DAMN YANKEES, the devilishly clever musical comedy about America's favorite pastime. Based on the novel, "The Year the Yankees Lost the Pennant," middle-aged baseball fanatic Joe Boyd trades his soul to the Devil, for a chance to lead his favorite team to victory in the pennant race against the New York Yankees. This Broadway mega-hit and winner of seven Tony Awards, including Best Musical, hits it out of the park!
For tickets: click here.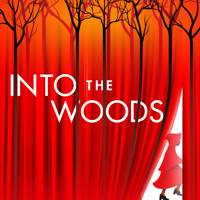 Into The Woods
James M. Nederlander Theatre - April 25, 2023 through May 07, 2023
Direct from Broadway, the critically acclaimed and much beloved production of Stephen Sondheim and James Lapine's Tony®-winning triumph is coming to Chicago with its Broadway stars to boot. INTO THE WOODS features Montego Glover as The Witch, Stephanie J. Block as The Baker's Wife, Sebastian Arcelus as The Baker, and Gavin Creel as Cinderella's Prince/Wolf - all reprising their Broadway roles - in a production called "radiant" (Variety), "enchanting" (The Wall Street Journal), and "a priceless revival with a perfect cast" (The Washington Post). Directed by Lear deBessonet (Hercules), this theatrical event honors Sondheim's legendary memory and his Broadway masterpiece like never before.
For tickets: click here.
Disney's Aladdin
Cadillac Palace Theatre - May 17, 2023 through May 28, 2023
Disneys ALADDIN, the hit musical based on the Academy Award-winning animated film, opened on Broadway at the New Amsterdam Theatre to critical acclaim on March 20, 2014 and quickly established itself as one of the biggest new blockbusters in recent years, breaking 14 New Amsterdam Theatre house records; worldwide it has welcomed more than 10 million people and grossed over $1 billion. Disneys ALADDIN, adapted from the animated Disney film and centuries-old folktales including One Thousand and One Nights, is brought to fresh theatrical life in this bold new musical. Aladdins journey sweeps audiences into an exotic world of daring adventure, classic comedy, and timeless romance. This new production features a full score, including the five cherished songs from the Academy Award-winning soundtrack and more written especially for the stage.All patrons, regardless of age, must have a ticket.
For tickets: click here.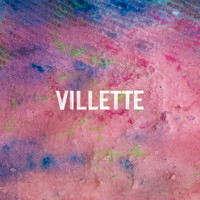 Villette
Lookingglass Theatre Company - February 08, 2023 through April 23, 2023
Youve never met a heroine like Lucy Snow. Suddenly bereft of family, friends, and funds, young Lucy journeys unaccompanied to an unfamiliar land armed only with determination, a fiercely dry sense of humor, and her prodigious brain. She soon finds herself entangled in romance and intrigue, as a vain debutante, quarrelsome teacher, and mysterious ghost draw her into a complicated maze. Will tenacious Lucy, and her wry wit, emerge intact? From the author of the reader-favorite Jane Eyre comes this undiscovered gem, Charlotte Bronts Villette, adapted by Artistic Associate and recent recipient of the Adrienne Shelly Foundations inaugural Playwrights Award Sara Gmitter (In the Garden) and directed by Ensemble Member Tracy Walsh (The Old Curiosity Shop).
For tickets: click here.
Airness
Citadel Theatre - April 19, 2023 through May 21, 2023
When Nina enters her first air guitar competition, she thinks winning will be easy. But as she befriends a group of charismatic nerds all committed to becoming the next champion, she discovers that there's more to this art form than playing pretend.
For tickets: click here.
A Wrinkle in Time
Merle Reskin Theater - April 15, 2023 through May 20, 2023
Join us for the story of one of literature's favorite heroines, Meg Murry, as she joins forces with Mrs. Whatsit, Charles Wallace, and Calvin O'Keefe to rescue her father. They travel through space and time to take on IT and The Black Thing. Will the power of love and determination save Meg, her friends, and her father?
For tickets: click here.

Big River: The Adventures of Huckleberry Finn
Mercury Theater Chicago - April 21, 2023 through June 11, 2023
Twain's timeless classic sweeps audiences down the mighty Mississippi as the irrepressible Huck Finn helps his friend Jim escape from slavery to freedom at the mouth of the Ohio River. Their adventures along the way are hilarious, suspenseful, and heartwarming, bringing to life everyone's favorite characters from the novel: the Widow Douglas and her stern sister, Miss Watson; the uproarious King and Duke, who may or may not be as harmless as they seem; Huck's partner in crime, Tom Sawyer, and their rowdy gang of pals; Huck's drunken father, the sinister Pap Finn; the lovely Mary Jane Wilkes, and Mary Jane's trusting family. Propelled by an award-winning score from Roger Miller, the king of country music, this jaunty journey provides a brilliantly theatrical celebration of pure Americana.
For tickets: click here.
Tamgo
Pride Arts - May 11, 2023 through June 11, 2023
Gay Londoners Kenneth and Liam and their son Jayden relocate to Singapore to spend time with Kenneth's ailing dad. It's not a happy situation. Kenneth has a dark hate-hate relationship with Singapore, and the city's tetchy policies around homosexuality present towering administrative hurdles. Then, a homophobic encounter with an elderly waitress launches the family into a social media war between ideological factions. Meanwhile, Poh Lin, the waitress, is caught in the same storm, and weathers it with her closeted nephew, Benmin.
For tickets: click here.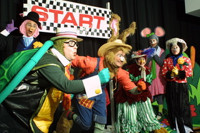 The Tortoise and the Hare
Beverly Arts Center - March 15, 2023 through May 05, 2023
Chicago Kids Company - Theater for Children (CKC) presents The Tortoise and the Hare, a one-hour musical adaptation! The Hare is ready to win all the blue ribbons again at this year's Stringbean Valley County Fair when an unlikely challenger comes to town. Soon the race is on! But who will win first place? The "slow and steady" Tortoise? Or the "fast and furious" Hare? This show features a cast composed of silly animals and an exciting, photo-finish ending. All CKC productions feature professional actors, colorful scenery and costumes, sing-along songs, and plenty of audience participation. This show is perfect for children ages 2 to 10!
For tickets: click here.
---
Looking to include your shows? Submit them to our listings here.